Town Hall Meeting Updates…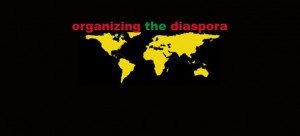 Town Hall Meeting UPDATED LIST



Updated as of March 30, 2011 – Year 2010 marked the beginning of the 'Decade of the African Diaspora.' The Sixth Region Diaspora Caucus (SRDC) has committed itself for Year 2011 to accelerating its grassroots organizing efforts. The methodology of hosting town halls and caucus-elections  has been quite successful.
During the course of this year we will host in the United States town halls in Alaska, Alabama, Arkansas, Arizona, Colorado, Florida, Georgia, Illinois, Iowa, Kansas, Louisiana, Maine, Massachusetts, Michigan, Minnesota, Montana, Mississippi, Nebraska, Nevada, New Jersey, New Mexico, North Carolina, Oklahoma, Pennsylvania, Texas, Virginia,  and Washington D.C.
Outside of the United States,  SRDC has upcoming town halls scheduled for:
Africa: Nigeria, Guinea Conakry, Ethiopia, Kenya, Tanzania
Caribbean: Jamaica, Haiti, Trinidad
Canada: Nova Scotia, Quebec, British Columbia

~Submitted by Folashade, SRDC-WA
_______________________________________________________________________________________
The Tennessee Chapter of the Sixth Region Diaspora Caucus held a Town Hall Meeting and the chapter was implemented on November 13, 2010 under the leadership of Ms. Gloria B. Conley, newly elected Facilitator for the State of Tennessee. Dr. David Horne, Dr. Ruth Love and Mrs. Folashade Farr were the guest speakers and also assisted Ms. Gloria Conley with this event.
There were 22+ attendees of the Tennessee Community Town Hall meeting. The community attendees ranged from a retired grandmother to a community activist pastor. There were three elected Community Council of Elders, Mrs. Willa Doss, Evangelist Phyllis Smith and Mr. William Young. In the midst of the election the community counselors of elder's election decided to nominate a Youth Community Council of Elders. According to Dr. Horne and Dr. Love and Mrs. Farr stated, "that this was the first of such a creation/nomination of a Youth Community Council of Elders ever during the election process".
Tennessee Community Council of Elders is excited about the New Year of 2011, following the mission of the SRDC. Implementing new ideas and goals are definitely apart of bringing forth the ideas, task and programs to help make Tennessee a successful chapter.
~Report by Ms. Gloria B. Conley, Tennessee Chapter Facilitator