Guadeloupe Symposium Explores Stratégies for the Role of Réparations in Black World Development
By: Al Washington, Executive Director
Africa-USA Chamber of Commerce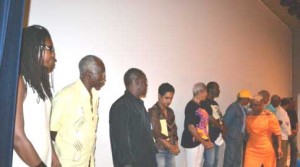 On 15, 16 July 2011 on the beautiful Caribbean island of Guadeloupe the International Committee of Black People (CIPN), the Roots Association (Association Racines) and the International Movement for Reparations (MIR) organized a successful 2-day symposium on the theme: "Black World Development Strategies Based on Reparations."  The symposium was organized to analyze remedial issues associated with the legitimacy of reparations, the beneficiaries of reparations and the source of reparations.
Presentations and participants in this important ground breaking symposium included PADU représentatives and papers from Guadeloupe, Martinique, Haiti, Africa and the United States.
The issue of legitimacy focused on reparations as an internationally recognized remedy for the institution of slavery and the slave trade as a crime against humanity. The issue of beneficiaries examined who should be deemed eligible to claim reparations either individually or collectively. In the event of receiving financial remedies the symposium examined and recommended the potential source of reparations. Potential sources included the nation States which have historically organized slave trade and commerce (Portugal, Spain, Holland, Great Britain, France, and the United States) and/or the economic and financial groups (shipowners, traders, banks, insurance companies, etc.) that have implemented their State's mercantilist objectives on the West Coast of Africa and the colonies. Finally the symposium examined the modalities for calculating and quantifying reparations and recommended strategic approaches for black world economic development when they are acquired.
The essential theme of black world economic development and/or rehabilitation dominated the symposium as something that can and must be done with or without reparations. There was general consensus that reparations while justified would not be obtained without a protracted and strategic struggle. In the meantime the black world cannot afford to wait for reparations to create the institutions we need to further our cultural and economic development. We must seriously examine, identify and utilize the resources we currently possess to develop the foundational institutions needed for our economic development which can be in place and functioning when reparations are eventually obtained. Development strategies proposed to accomplish this objective highlighted implementation strategies for economic autonomy in which our black production capacity is controlled by black capital resources.
Guadeloupe and Martinique proposals presented by economists Jean Paul Eluther and Garcin Malsa emphasized building nationalist economic infrastructures that directly benefitted the people. The new economy should be based on local production of goods and services that are adaptive to their islands' unique socio-economic context. Key high potential industry sectors that should be developed immediately included agriculture, manufacturing, tourism and business services (computer sciences, accounting etc.), that could potentially attract foreign markets.
Haitian proposals recommended by Professor Fritz Deshommes of the Universite D'Etate D'Haiti stressed the urgent need for economic development strategies that addressed both the political and financial reparations needed to rehabilitate a Haitian society which continues to be punished for "daring to show the path of freedom to other (black) peoples and countries". Economic political reformation will require policies that bring about 1.) agrarian reforms oriented to the Haiti's basic needs, 2.) universal education, 3.) the decentralization of political power and 3.) cultural reforms that beginwith the establishment of Creole as Haiti's national language.
U.S. proposals presented by Dr. Sheila Walker, the Executive Director of Afrodiaspora Inc and Al Washington, the Executive Director of the Africa-USA Chamber of Commerce focused on the problem of overcoming our negative self perceptions caused by the identities we have acquired and often continue to cultivate as a direct result of over 400 plus years of slavery, defacto segregation and racism in the U.S.
Recent and ongoing economic and social studies conducted by the National Urban League (1) often exacerbate this negative identity crisis by comparing our condition to the status of white people in America. It was noted that Randall Robinson has correctly observed that "…the wealth gap separating blacks from whites…has mushroomed beyond any ability of black earned income ever to close it. This too is the result of long-term structural racial discrimination…." (2) We must therefore use our local resources and anticipated reparations to acknowledge and develop black local economies that do not use white economical standards to determine their relative worth or success. Our history both internationally and in the U.S. provides successful examples and models we have used and are currently employing to build and sustain local black economies. In the U.S. communities called "Black Wall Streets" were established in North and South Carolina, Florida, and Oklahoma that provided historic and concrete examples of how successful black local economies have been and can be established in the midst of hostile segregated social and commercial environments. These models can and indeed must be recreated using capital provided by reparations and the resources we currently possess in the international African Diasporan community. Development should focus on the development of land trusts, investment funds, and the technology and labor needed to study, establish and sustain local black economies.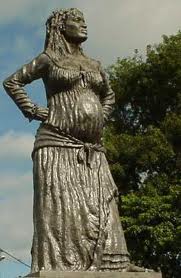 African development proposals presented by Georges Latevi Lawson Body recommended the creation of remittance based mutual credit trust funds that can be used to invest in economic development projects that build Africa's local infrastructures and create jobs.  The symposium overall has laid the foundation of subsequent conferences that could potentially include all of the nations of the Caribbean. The Guadeloupe/Martinique collaboration provides the potential for two outstanding venues for future conference activities and development programs. In many ways I felt that both are in the process of initiating a new Caribbean based civil rights movement through which their black populations are collectively declaring their right to be free from the repression of their
French colonizers even as they begin to study and implement the socio-economic strategies needed to realize the economic and political freedom they desire and deserve. PADU must continue to support the development of this important program.
1 National Urban League Annual Report on "The State of Black America"
2 Randall Robinson, "The Debt, What America Owes to Blacks"
About the statue, La Mulatresse Solitude: in 1999 to commemorate the abolition of slavery, a sculpture in the memory of Guadeloupe's legendary figure, Solitude was erected as homage and recognition of the victims of the slave-trade and anti-slavery resistance leaders. The statue was installed at the De la Croix roundabout intersection on the Boulevard des Héros, in Abymes, Guadeloupe. More about Solitude