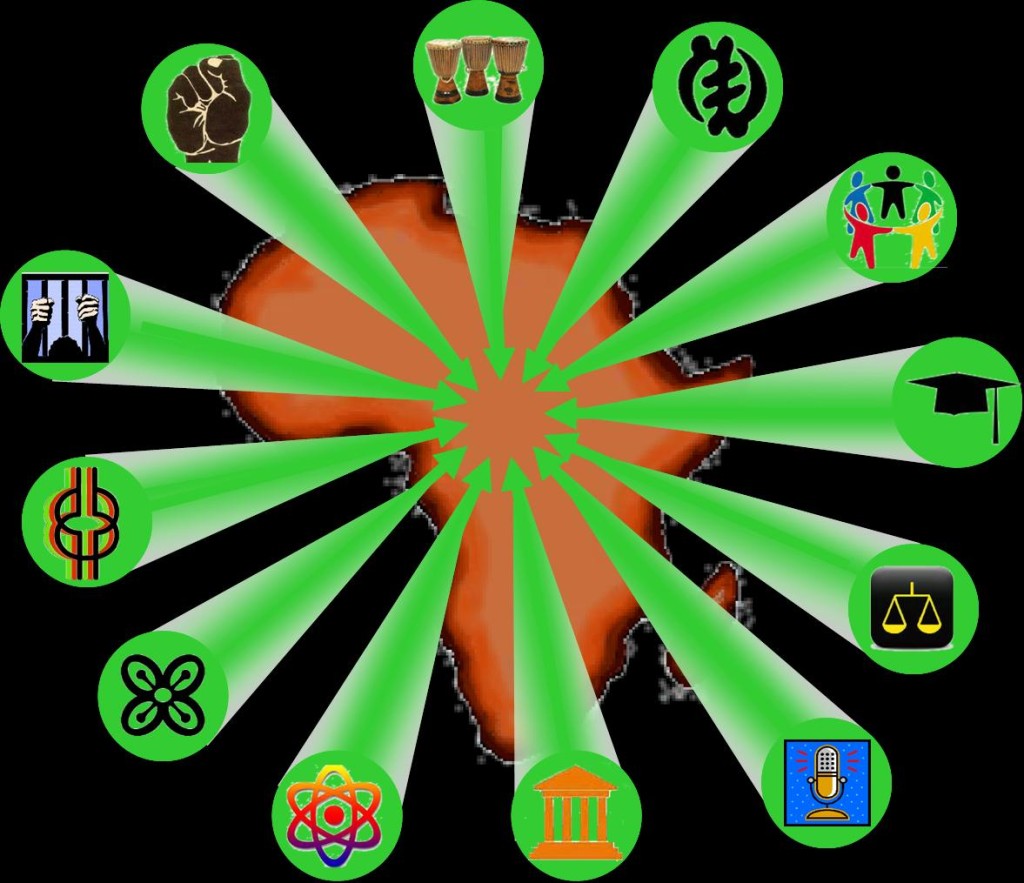 On Friday, January 29, 2016, the Sixth Region Diaspora Caucus (SRDC) hosted a discussion designed to encourage a more cooperative atmosphere among the Pan-Afrikan organizations in Baltimore, Maryland.  The event was named "Spokes of the Wheel" to describe a pictorial representation of how a variety of organizations with different missions, specialties and personalities might bring those qualities together into a Cooperative Coalition and this help make their work more effective for the community.
The event was held at the downtown Baltimore building of The Real News Network (TRNN), a non-profit, viewer-supported daily video-news and documentary service based in Baltimore, Maryland and Toronto, Canada. The event sponsor who made the venue available to SRDC for the event was Leaders of a Beautiful Struggle (LBS), a Pan-Afrikan grassroots think-tank based in Baltimore which hosts monthly Malcolm X Talks such as this one on Thursday and Friday evenings.
In attendance were representatives of several organizations whose statements are included below: local grassroots organizations, think tanks, revolutionary organizations, arts collectives, organizations with financial plans, spiritual organizations, as well as international organizations such as SRDC. Each organization present introduced itself, described its mission and spoke about the need to develop a Cooperative Coalition such as the one being discussed this day.
"We do need to get past the point where we talk about how we need to come together but we don't actually do it", said Bro. Cliff, Maryland State Facilitator of SRDC.  "Too many times, we see that and we hear that, and we say it to each other.  'Black people have to come together.'  And yet, the next year, we're just as fragmented as we were the year before." The idea is to find ways in which these organizations can function in a spirit of teamwork to achieve the overall goal of freedom and uplift for Afrikan people.
Lady Brianne, resident poet and one of the Cultural Curators of LBS, welcomed the audience to the event: "We are a policy think tank here in Baltimore, and we're doing a lot of work, particularly now with the legislative session, around reform of the Law Enforcement Officers Bill of Rights (LEOBR). … One of the things we always need is support, whether it's phone banking or going out to Annapolis with us, so I'm hoping you all can stay connected with us.  So I just wanted to welcome you all here tonight. …"
Seba Heru-Ka Anu of spiritual organization Ta Nefer Ankh officiated a Libation/Tambiko ceremony.
A brief discussion was held on the definition of the Afrikan Diaspora and the need for people of Afrikan descent in Afrika and the Diaspora to come together and, more importantly, to organize. SRDC's specific proposal is the establishment of a Pan-Afrikan Cooperative Coalition that would include a broad spectrum of organizations.
Organizational Introductory Statements
Leaders of a Beautiful Struggle (LBS)
Bro. Lawrence Grandpre, Director of Research
LBS is a think tank that does research and develops policies in service to the Pan-Afrikan struggle. Right-wing think tanks such as the Heritage Foundation Cato Institute and Rand Corporation do similar work in service to corporate and right-wing interests, providing talking points to political leaders.
LBS was developed primarily at Towson University with debate teams there along with community activists such as Dayvon Love, Adam Jackson and Debra Murray.  LVS has traveled across the country and introduced a debate style that developed from Afrikan-centered traditions, using that to help direct policy discourse and influenced by such historic intellectuals as Dr. Naim Akbar and Dr. Marimba Ani.  LBS sees itself as "a too, for a larger movement of liberation for Afrikan people", and notes among its accomplishments several regular programs such as the Summer Debate Camps, held at Morgan State University and Coppin State University, and the Marshall Eddie Conway Liberation Institute.
LBS regularly travels to Annapolis to lobby for changes in Maryland state legislation such as the Law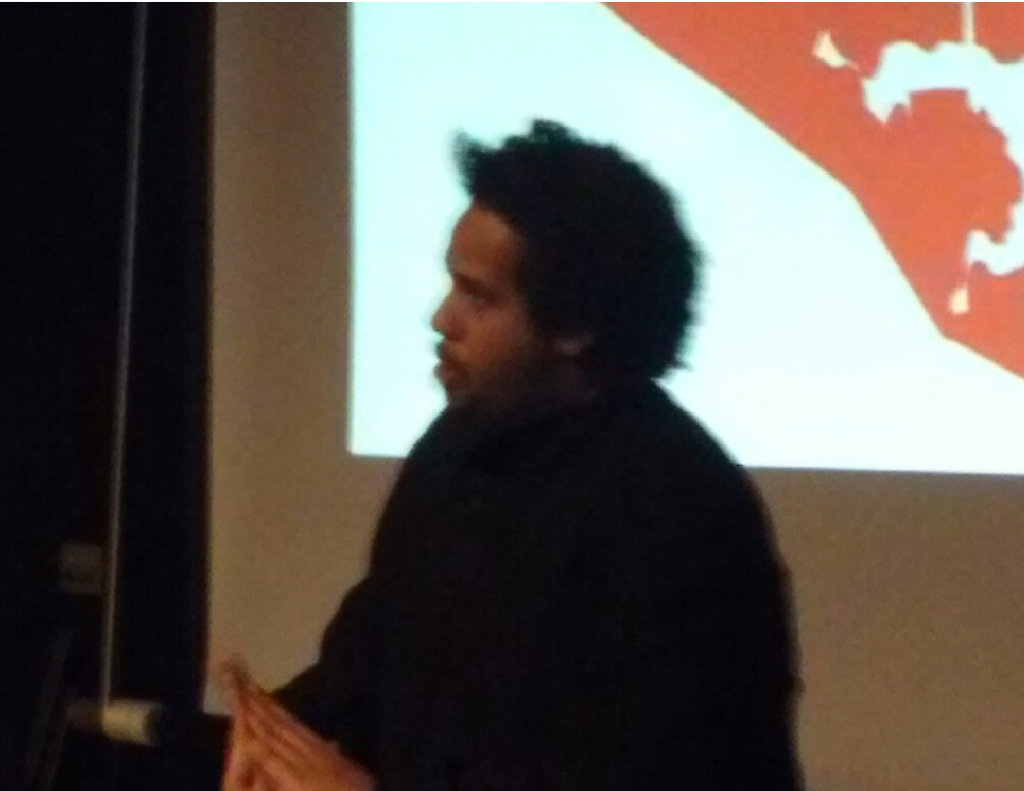 Enforcement Officers Bill of Rights (LEOBR), which us seen as granting unreasonable levels of protection for police against criminal prosecution for acts of misconduct, harassment, brutality and other forms of corruption and oppressive tactics.  LBS is challenging the structure that "allows them to have no accountability for any of their actions … to force them to respect us."  LBS uses "the power of the community instead of waiting for the Department of Justice" to come and save us or for "the police to learn to respect us."
Ujima Peoples Progress Party (UPP)
Bro. Obasi, co-founder and spokesperson
UPP is a political party that is working to obtain ballot status "to challenge the state apparatus in the streets as well as the ballot. … We know that voting doesn't solve our problems. We know that Afrikan people never got anything from voting.  Everything we got, we got with blood and we got it in the streets.
"We cannot have this conversation without talking about capitalism. We can't have this conversation without talking about White Power.  And we can't have this discussion without talking about imperialism.  Because all of it is interconnected.
"How we got started was, myself and a couple of my comrades are Pan Afrikan Internationalists. We believe that Afrika should be free and everybody should know their history.  We believe in a united Afrika, under the leadership of the working class, because it's the workers that produce the wealth.  Bankers don't produce the wealth, no stockbrokers, it's the workers that produce the wealth.  We believe Afrika should be free and all the resources should be kept among Afrikans.
"So we have to ask ourselves: how do we free Afrika when we're not in Afrika?  How do we fight imperialism?  Organization is our best weapon.  We have to have organization.  At the same time, until we destroy capitalism – because capitalism has to be destroyed – you can't truly practice your culture, you can't truly practice your spirituality under the rule of another people.  Let's just keep it real.  It's time for all the other discussions that some people want us to have, it's time to eliminate that.  Because you can't do these things if you have no power.
"Our job [as UPP] is we have to create liberated territory wherever we find ourselves in the world.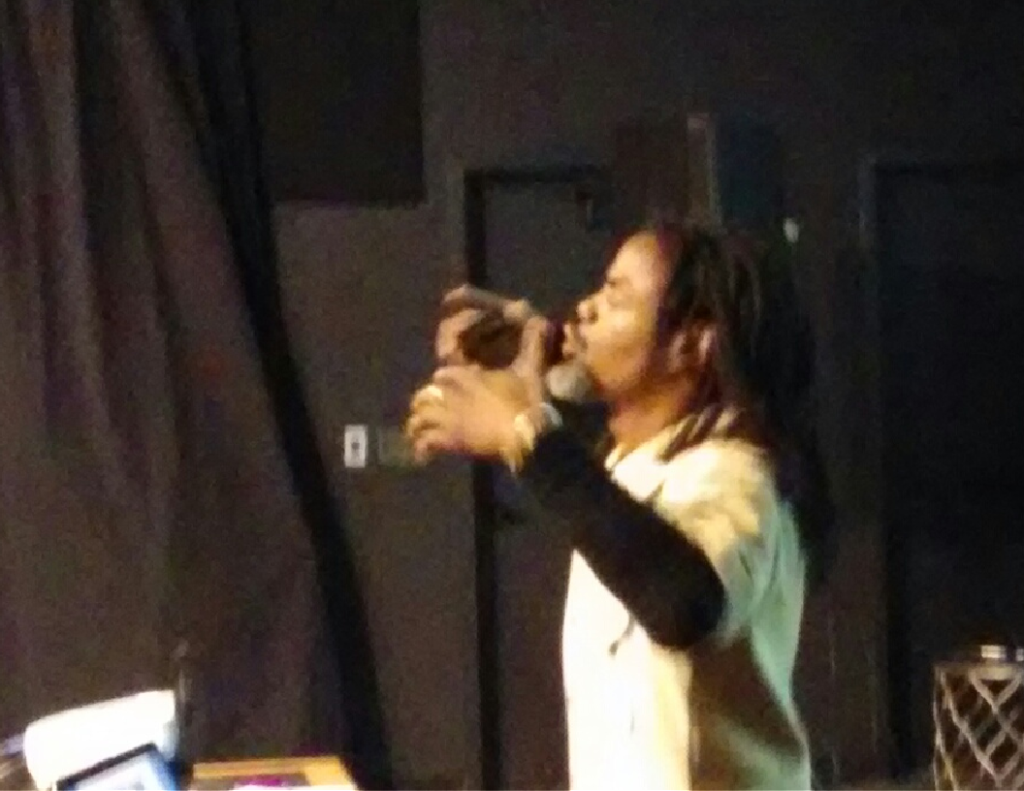 Wherever we find ourselves in the world, our job is to control that ground … to reduce the influence of the state … the bureaucracy that's causing all these atrocities.  We have to directly challenge the state.  We have to have all kinds of organizations.  We have to have these spiritual organizations.  We have to have these cultural and economic organizations. … Kwame Nkrumah said that neocolonialism is the last phase of imperialism. … White Power in Black Face, White Power in Business Face, the people who look like us, but serve the purpose of our enemies. … Barack Obama has us thinking that we're making some progress, when we're making no progress.  I think it was Malcolm X who said the Republicans put the knife in six inches, and the Democrats pull it out three and they talk about progress.  Well, Afrikans are free people, so when we talk about progress, we've got to talk about our progress in proximity to us getting free. … We've got to challenge them as well as in the streets; we've got to go to that electoral arena to challenge them.
"It's cool to get voted in, but our job is to use that electoral process as an organizing and mobilizing tool, because all of us [here at this meeting] might have a little more awareness, but the masses of the people are at the polls. We have to create our own institutions to contend with the ruling class.  Our people's loyalty to these [established] institutions is fickle.  We only have these institutions because we don't have our own.
"We've got to get 10,000 registered voters to sign a petition so that we can get on the ballot. We want to go into our own communities.  Those people in Lexington Market are our people.  It's going to be those young folks that are going to make that change.
"We've got to get 10,000 registered voters to sign the petition, get on the ballot and make history, and we can go in our own communities, run our own candidates and we can challenge these jokers and 'shiny Negroes' … because this is not a theoretical question. They're murdering us.  We have a right to live just like everybody else.  And we're not going to get it unless we get off our tails and fight.
"We have to create organizations, and this event right here, this is a real critical question right now. If organization is our best weapon, just imagine a bunch or organizations!
"They say it's radical. We say it's common sense to create your own institutions to assert your needs.  Even outside of elections, you're going to see us in the streets, because politics is more than just voting.  You've got to be in the streets.  'Uhuru' means 'Freedom'.  It's how we greet each other.  So I say 'Uhuru Sasa.'  Freedom Now."
Dr. Ken Morgan
UPP Faculty Advisor, Coppin State University
"Nnamdi Lumumba, State Coordinator for UPP, is running as an Independent in the Seventh Councilmanic District. We can't affiliate as a Party [until UPP obtains the 10,000 signatures to get ballot access], but he is running as an Independent on the platform of the Ujima Peoples Progress Party. … We meet on Wednesdays.  We do mean business.  We have theory and we have practice, but the bottom line is, we must struggle to make it happen."
Working, Organizing, Making A Nation (W.O.M.A.N.)
Prepared Statement
The following statement comes from the written literature of W.O.M.A.N.: "On January 15, 2009 W.O.M.A.N. officially began functioning as an organizing body. The plan to unite kindred organizations has been a key component from its inception as well as keying in on the active social engagement of all participating organizations comprising W.O.M.A.N. From inception, W.O.M.A.N. has been on the move to display practical unity for our community and not be content with empty, intellectual sound-bites of unity.
"W.O.M.A.N. views its mission as an economic/social calling to address the economic disunity of Black Nationalist, Pan-Afrikanist, Afrikan-Centered groups and organizations. Being progressive, aggressive and practical, W.O.M.A.N. wills itself to foment a fresh model of economic and social organizing. Thus by leading the way for grassroots efforts into the 21st century we unite theory with practice for high achievement. Our mission includes the pooling of funds and energies designed to (1) Fundraise and solicit funds to carry forth our noble purpose; (2) Illustrate the practice of Ujamaa as the model to learn from; (3) Support or create informational services to schools, community organizations and other non profit entities; and (4) Support or create networking capacities for organizations that serve youth, seniors and those with special needs."
Ta Nefer Ankh
Seba Heru-Ka Anu, Founder and Director
"Our organization is a national organization founded in 1992. We pattern ourselves after the Honorable Marcus Garvey and the Honorable Malcolm X as a nationalist Pan-Afrikanist organization, but following also, leaders like Dr. Cheikh Anta Diop, Dr. Yosef ben-Jochannon and others who also called for a cultural context in which we organize ourselves, and so our community as we define it in Ta Nefer Ankh is an Afrikan-centered community.  What we focus on is mainly creating community.  One of the things that I recognized over the years is that we have political organizations, and that politics ideology does not necessarily define how we do what we do in a cultural context.  In other words, even though we can be a Pan-Afrikanist and a nationalist it doesn't define how you eat, how you interact with one another, how you engage in relationships with one another, and as Cheikh Anta Diop pointed out to us, that we really needed to connect with the cultural context.  So we're an Afrikan-centered organization that expresses itself from the Kemetic perspective.  Why Kemet?  Kemet is the first writing Afrikan civilization.  It's not the oldest.  It's the third oldest Afrikan civilization.  But it was the first writing. And as the first writing civilization, we're able to go to Kemet and actually read from our Ancestors exactly how they defined their society, how their society worked, and for me as a person whose background is in Cultural Anthropology, which I love, because it asks the question, why and how did you do it.  So, when you ask our Ancestors, for example, how did you come together and create the civilization that you did, how did you create community, they actually have a model.  And so, we base ourselves on the Kemetic model.  We're not exclusive in the sense that we don't promote anything else – we promote all Afrikan society – but we look at Kemet as the model upon which we build.  So we invite folks to come with us and actually do building.
"You asked this question about folks coming together and reasons to come together. Our primary reason to come together is to improve the way of life, improve our quality of life.  Not only should it improve your
quality of life, but it should answer all of the challenges that you have.  So, by coming together as a community, [this] allows us to have unity.  It allows us to generate the kind of infrastructure that we need: organizations, institutions.  Out of these organizations and institutions we can promote programs and practices, protocols that we need, that a community needs in order to operate. …
"Our headquarters is here in Baltimore.  We have the Cultural Center on Liberty Road.  You can get some information on us at taneferankh.com.  I'm the national leader, so I teach our communities across the country.  I also travel across the country, recruiting folks to create community, because it's important that we have community.  We're talking about creating Afrika where we are.
"The Black Agenda Organization is similar to the wheel, the spoked wheel that you talk about. We have organizations across the country and around the world that actually espouse the Black Agenda, so that would be a common denominator upon which we can come together and organize with each other.  And therefore we see the Black Agenda as that nexus that will enable us to connect with each other.  So, essentially, we're saying the same thing.
"Black Forum is a weekly event featuring presenters addressing topics relative to the Black Agenda and the Black Power Movement."
Teaching Artist Institute (TAI)
Bro. Infinity Excalibur, TAI Fellow
"In the beginning was the Heart-Drum.
With this vibration we gave rhythm to the world.
On this beat we Sing Life.
We are the Rhythm People."
Bro. Infinity will be teaching poetry and short-writings within the Fellowship. "We are going to travel the Diaspora, teaching various artistries and variations of each of our specialties. … We're going to go to Black nations across the world, teaching, sharing, learning from them, they learn from us.  It's going to be collective.  It's going to be responsible."
Sis. Kim Poole, Founder, TAI
"In a lot of ways, the Drum is the only thing that we can trust. We've been told so many things about who we are, what's been stolen, what the history says, what it doesn't, but the one thing that's undeniable across every people, everywhere, that are melanated, is the beat of that Drum.  I don't care if you go to the service on Sunday or over to Brazil, they've got Rhythm People.  Just start beating that Drum and you'll see who you are.  You'll see where your alliances run.  And so, we've used that as an opportunity to create a sense of unity that in a lot of ways has been lost through ideology.
"So I'm a Soul-Fusion Teaching Artist, and music is what I trust. Art and culture is what in a lot of ways re-Afrikanized me, even got me interested in what that would mean, what that would look like.  And I know that it's the first pillar of societal development, culture.  And so we have to ask ourselves, what language are we speaking?  I don't speak Igbo.  I don't speak Yoruba.  I don't speak Kiswahili.  But the one thing that we can speak is the beat of this Drum.  And if we can all use that as a tool to see eye to eye, I think, honestly, that that's the best chance we have at creating a coalition that works.
"It means coming together on one accord, and being able to communicate in ways that both parties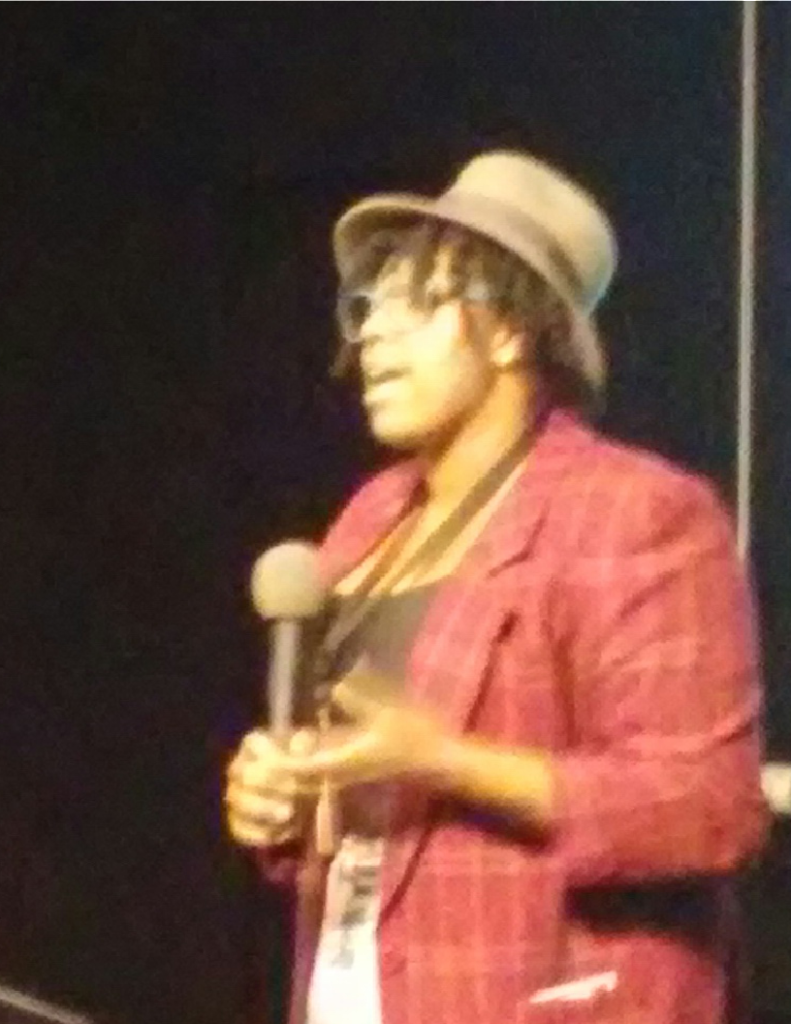 understand. And it's the Rhythm Resolution.  That's where the Teaching Artist Institute comes in.  Because we want to teach you how to use art as a way of knowing, as a pedagogy.  How can you be innovative?  How can you be creative?  We want to teach you how to use the traditional media of music, poetry, short-writing that Bro. Infinity talked about, that spoken-word, that call-and-response.  It's the artist community that needs to be at the core of development.  The reason the artist needs to be at the center of the community is because they have that innovation, and they remember who we are, even if only inherently.
"The Teaching Artist Institute has four goals. The first is to train artists and artisans as educators of socially-engaged art.  So, making sure that you're conscious of that responsibility and understand your influence.  The second goal is to establish and maintain a Teaching Artist Collective.  We don't support each other enough. 'I don't believe what you believe; you're not Black enough for me; Oh my God Sis, you look too "hood" for our collective over here, we're a collective of fine things, we go to Afrika, we do trips and we're Ambassadors.' We allow classism, and it's amazing how many ways we've learned to divide each other from each other and perpetuate that lesson.  So we need a Collective; people who say, 'In spite of my class, in spite of my belief system, one thing I know for certain is that I am vested in the perpetual development of my people, and I am willing to use my way of knowing towards that goal, to support that goal.'
"Our third goal is advocating cross-cultural communication and mutual understanding through art. A lot of my art is the pages of my diary. … We need to find ways to express who we are. … Though I'll [still occasionally] write those songs that help me to release [any emotional baggage], I know that it's very important to use my art as a tool for development.
"And last, to create a platform for Teaching Artist expression. The fact is, the people that usually 'get' it, they never get a loud enough bullhorn to say what they get. Because they stop before they ever get started.  And it's time for us to be more strategic about how we get into decision-making rooms.  It's time for us to realize that art can get into any sector, and you need to use your art, whatever it may be, to bring those artists to the room, to bring them to the mic, to give them an opportunity to spread their message.
"So, what is a Teaching Artist? A Teaching Artist is one that recognizes and understands the influential nature of their art.  They use this to promote a value system or a subject matter as an entity in and of itself or as a tool integrated into another discipline.  So we'll do that in many ways with all of our fellow Teaching Artists this year, but one way that the Teaching Artist Institute is going to do that this year is to support the Sixth Region Diaspora Caucus."
Organization of All Afrikan Unity-Black Panther Cadre
Statement from Baba Ade Oba Tokunbo, Founder and Chairman
The following statement had been prepared by OAAU-BPC Founder Baba Ade Oba Tokunbo: "As of June of this year, the concept of Pan-Afrikanism will be celebrating its 116th anniversary since Henry Sylvester Williams coined the term.  Many Afrikan people in the Motherland, in the Western Hemisphere, in Asia, in Europe and in the South Pacific have an interest in or identify with each other as Black people, as Afrikan people.  They are paying attention to what is going on not only in Afrika, but also amongst Afrikans around the world and in the United States. They are in the Andaman Islands, they are in Papua New Guinea, they are in Vanuatu, they are in Conakry or New Caledonia, they are in Palau and elsewhere.  The idea and the sentiment of Pan Afrikanism is alive and strong in these communities.
"The African Union has taken the initiative to acknowledge the existence of the Diaspora and the role of the Diaspora in promoting the concept of Pan-Afrikanism. Sisters and Brothers throughout the Continent acknowledge this, and are mindful of us here.  We have to take advantage of this.  This is why the Town Hall initiative gives us the opportunity to build across the Black communities of this nation.  Then we will have the opportunity to be represented at the AU, and we can bring issues that the current generation of activists are concerned about.  This is why we have to come together to mobilize, educate and organize the masses of our people here, so we can have a representative voice."
Souls of Life Society
Bro. King Obadele, Founder and Chairman
"Energy we are, and energy we shall return, when we depart from this which returns to dust. Each one of you, you're a vessel.  Each one of you carries a spirit within you.
"We have connected with the Sixth Region Diaspora Caucus for several years now, because of the vibration that they hold true, which is to recognize that it's time for change and for us to take action. The Souls of Life Society as you see here, 'through the power bestowed by God and man,' a lot of people have a lot in mind of believing so many different things.  Souls of Life Society has come together so that we can come under the understanding that life and love is the most important thing that there is about our living.  So you can look at this and say 'through the power bestowed from within to do what must be done.'  Our organization harmonizes the unity needed for Black organizations to thrive so that humanity can survive.  We are the original man and woman of the earth and the founders of civilization.  We are the melanated ones.  Within us [is] the true blueprint of humanity, but that would mean that you are more than human. The plan against your greater good was and is to dehumanize you.  Yet, this is the crux of an amazing truth you have yet to accept collectively, which is, you are more than human. Spirit you all are.
"I have been traveling since 1991 to different organizations throughout Baltimore City, observing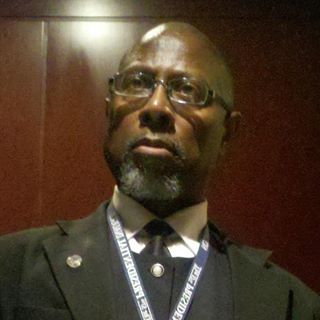 organisms and organizations to see what causes them to tick.  What I've discovered is that we have common ground, which is life and love, but we have to identify that common ground of life and love through re-communing with spirit.  Living thought speaks to each and every one of us.  Your Ancestors are waiting for you to activate the love that has brought you to now.  Do not let religiosity and dogma continue to separate you from who you are.  Everything vibrates and everything has a frequency.  We must begin collectively to speak the same language.  That is truth, harmony, order, righteousness, reciprocity, balance, justice, compassion, propriety, respect and consideration.
"Malcolm said it best when he said that, and this is what I picked up from him, they do not speak a language that, when you come to them in peace, they understand you. That was his belief.  I understand that.  But the thing is for us to overstand that we are more than anybody could possibly imagine we are. But we have to accept that that is true.  We are the original man and woman of the earth and the founders of civilization which means that we are the leaders.  The blueprint is already within us.  The earth itself is awaiting us to awaken.
"My organization, the Souls of Life Society, the acronym is S-O-L-S. The only thing that's missing is U.  So, if you would be so kind as to look up the website, soulsoflifesociety.org, click it and hook up with us.  Because it's time for the change to come strong.  We have to understand that, in speaking the language amongst ourselves of what is known as the virtues of Ma'at, which is an ancient Kemet practice, we will better realign with ourselves and with what needs to be done in order to bring the transformation that is needed amongst us as a community, amongst us as a world.  I've been with the Brave Men's Society, the Egbe. … They speak an Afrikan cosmology that speaks of Iwa Pele, which explains very clearly the issues which have happened with our Black community and why there is so much division amongst us.  Come to the website.  Come check us out at the Sixth Region Diaspora Caucus so that we can make things happen."
Pan Afrikan Liberation Movement (PLM)
Bro. Anani Kulu Fatiu
"I'm a part of the Pan-Afrikan Liberation Movement that's located here in Baltimore.  My name is Anani Kulu Fatiu. …
"What we have here today, which I embrace, a lot of what was stated was, the Pan-Afrikan Coalition and coming together. This is not new for Afrikan people.  This is how we lived on the Continent.  We were always demonstrating what Pan-Afrikanism was and what it is.  And that's how we were able to develop such great nations and civilizations that the Baba has mentioned.
"… We're dealing with the harmful effects of [White Supremacy], and we're trying to figure out how we can all come together and merge and make a dynamic push, to push us in our natural way of how we lived as Afrikan people, prior to any invasions, prior to anything.
"I also facilitate a study class, every Sunday from 2 to 4:30, which is the Beginning Study Class, which is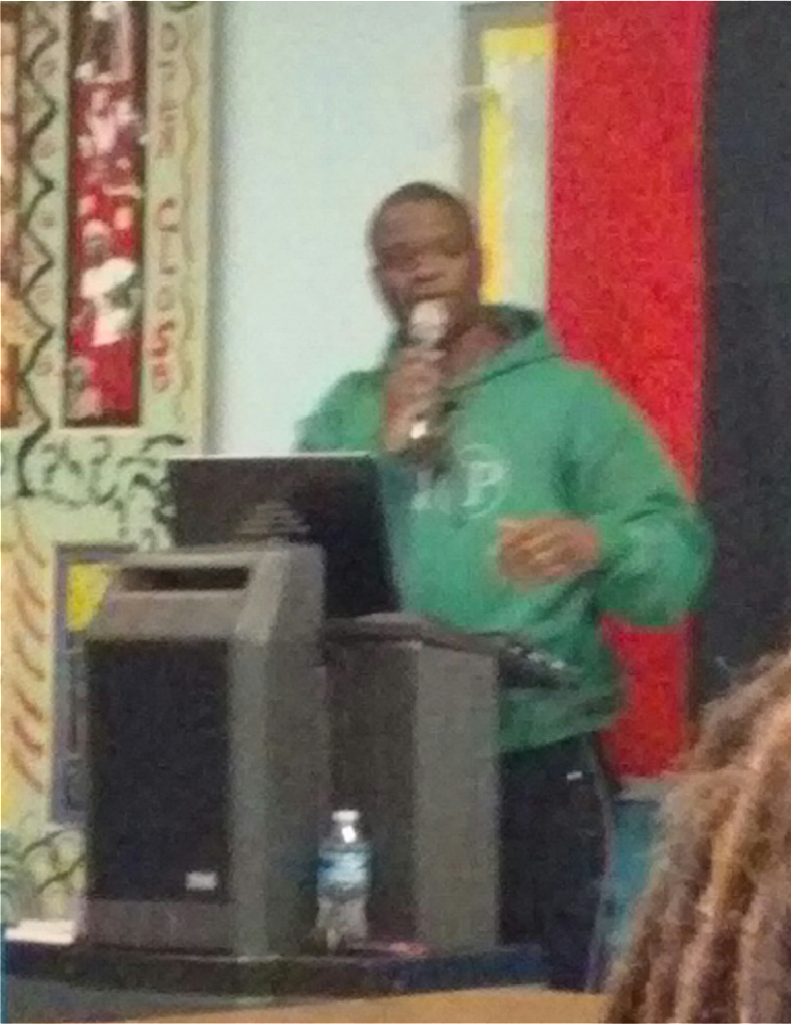 everything that a lot of people have mentioned about what they know about their Afrikanity; some people have never even heard of this.  This is very new to a lot of people.  That being Black, and being from Baltimore, West Baltimore to be exact, is pretty much the only thing that they identify with, or being from New York, and so forth, all over the place, not knowing how to get to your center.  So I teach the Beginning Study Class, so we start all the way from the base level.  We're going to start having a dialog, conversations and then we get into the great literature of our scholars to move us along.  We don't [just] talk it, though.  We become it and we demonstrate it.
"So I love everything that was said. I'm enjoying everything that's said.  I love it.  It's good.  I love the energy that I see out here.  I love being part of my organization."
The Earth Center
Bro. Nehez Meniooh, Director, Healer, Teacher, Initiate of the M'Tam Schools
"The message I'm here to deliver is a lot bigger than the young man you see in front of you. The Earth Center is the unified form of the temples and the norms of the existing Kemetic Culture.  Because like the Brother before me had just mentioned, a lot of people don't understand about their identity as what we call Black People of the world.  And that's because our enslaver has given us the education for what our identity is about.  And because of that misunderstanding, because of that miseducation, today we think that the greatness, the education, the profound wisdom that built these empires that we're calling ancient today, that built the empires that the Elder introduced at the beginning of the lectures, we're told today that they're all dead.  We're told today that the languages are dead, the hieroglyphs are just to be studied in books and for us to try to recover, but the truth of the matter is that those are still alive.  Those are still alive, being kept in secret societies throughout rural Afrika, throughout traditional Afrika.
"Three thousand years ago, when the priesthood and the pharaohnic throne made the decision that they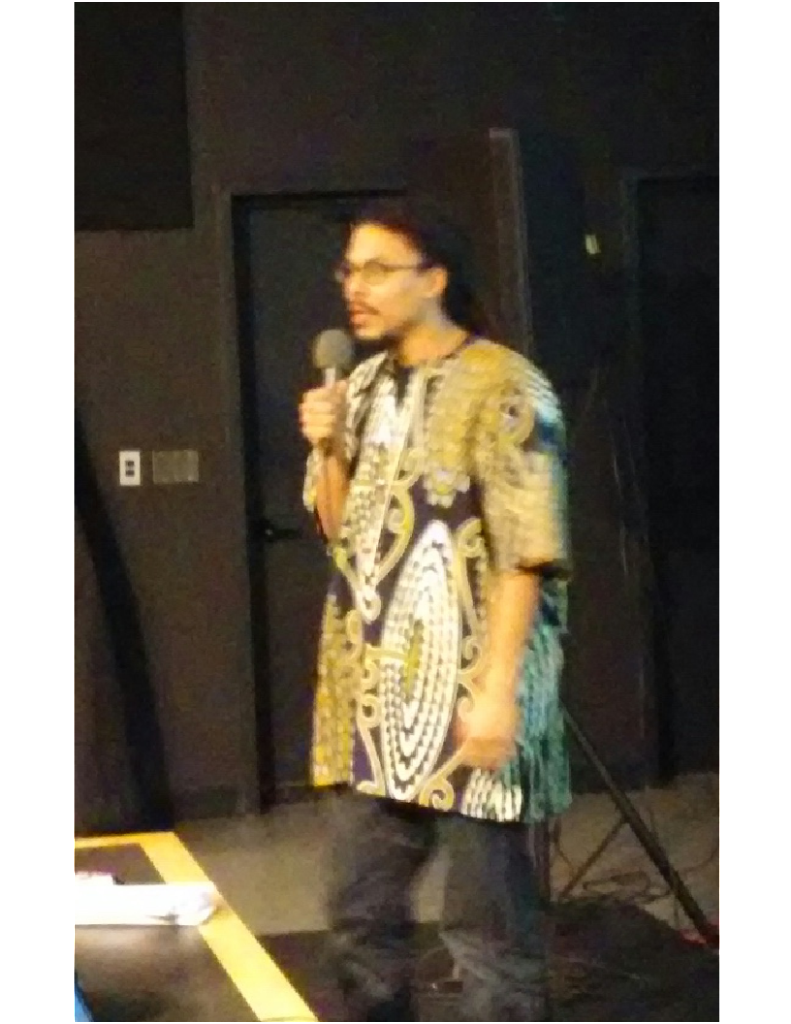 would change the way that they would keep the culture, instead of in its glory and in its greatness that we see in the Nile Valley, they decided, since the invaders were just not going to give up, to take it underground and keep it secret. And that's when they took it into the huts and they took it into what, for us, with our education, we look at it and say those people need help, those people are hungry, those people are impoverished.  But those people are keeping the greatest knowledge that this world has known.  And the Earth Center is the first mission of those temples that has been sent out to the Diaspora, to the world, to give you a chance to reconnect with the identity that's coursing through your veins.
"Because the blood in everyone's veins in here is very, very old. It's not yours.  You got it from your father, you got it from your mother.  They got it from their father, they got it from their mother.  And it goes all the way back to those same civilizations that we're looking at and we're talking about and we're studying.  It's all there inside of us, waiting to be awakened.
"The Earth Center represents that movement.  It's an organization that was started by a Dogon High Priest.  His name is Prophet Master Naba Lamoussa Morodenibig.  He was originally born in the country of Burkina Faso, West Afrika.  I know a lot of our Pan-Afrikan students in the room know the Kingdom of Burkina Faso from Thomas Sankara.  He did a lot of very great work for us trying to reclaim our identity from what the French colonizers did in his country.
"The Prophet Naba started his education in the traditions. He is a Dogon, so he went through the Dogon Mystery Schools.  He is a Kemetic High Priest.  He continued to go through the initiations.  And when he had the chance, he pleaded with his Elders in the initiation and his royalty to come out into the Diaspora and let the Diaspora know we're still here, that the traditions are still here.
"We have three branches in this organization. We have a publishing branch, which we call Firefly Productions.  We write books, we write magazines, journals; we have slowly been starting to distribute them around the Baltimore area.  You might see our free publication called The Sunnyside floating around.  We also present some of the treasures that have been kept in the Kemetic Culture, such as the Great Book of Divine Ordinances, which is the original set of commandments our Ancestors followed; the original Map of the Sky that you find on the ceiling of the Temple of [Hathor at] Dendera [Egypt]; the original calendar our Ancestors used of thirteen months and ten days; all of that we have available through the publishing company.
"We also have the M'Tam School of Initiation, M'Tam School of Kemetic Philosophy and Spirituality. Because if we are to recover, it's going to have to start with education.  If we've only been educated by our enslavers, then we can't wonder why we just seem to not be able to organize.  Because it's values that put people together. … A good idea might get us all to run one way, but as soon as that chain behind us pulls us back, then we won't be able to stay together.  So it has to start with our education, and it has to start with an education that comes specifically from our Ancestors and not from the ones who are enslaving the world.
"And the third branch of the organization is the Ankhasta Natural Healing. And that is the network of traditional healers and priests throughout Afrika, mainly West Afrika, who are preserving and protecting the traditional medicinal knowledge and making those recipes available to the Diaspora, who are suffering in our hell, because we've been educated by the destroyer.
"So, this organization is split into three branches but even beyond that we do a lot of work. … But one of the things we do that I do want to mention is, every year we take a trip home, so that what we teach the students in the class, what we're telling the Diaspora – that this culture is still existing, that this culture is still your legacy to be reclaimed, your legacy to awaken in yourself – we take you into the culture so that you can see for yourself, because we don't believe in belief. You have to know. You have to study. Whatever beliefs you have about the way the earth functions, that's fine, that's your business … but at some point, if you want to recover, you have to be educated.  You have to hold that belief loose enough that if common sense tells you that just doesn't fit anymore, you have to be able to evolve.
"So once a year, we take our students, we take friends, we take guests on a spiritual pilgrimage to go into the culture. The last pilgrimage we took, the royalty in the city called Sia, which is in the western part of Burkina Faso, one of the kings there said 'Please, take this message to the Diaspora.  Let them know, the way that we live, they see us living in huts, they see us living in dirty clothes, they see us living with nature, that's a choice.  We don't want to live in the machine.  We don't want to live and be a part of the destruction.  We'd rather live and stay next to nature and stay next to the Divine.  Let them know that's a choice.  But also let them know that everything they saw from the past, nothing has been lost, and it's here if they're willing to come and get it.'
"So that is what the Earth Center is representing.  We will have a lecture March 19 at Tehuti's [Wisdom] Bookstore.  We will be opening up the doors of initiation at the end of March.  You can check our website, www.theearthinstitute.org, and I thank everybody for their ears."
Black Running Organization
Bro. Isa Olufemi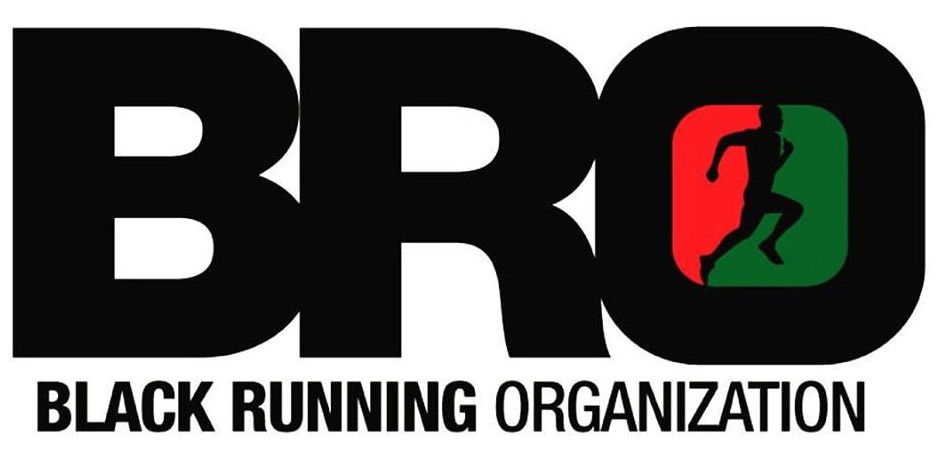 "There's a lot of talk about coming together but it never really happens, so the Black Running Organization is here to fill that void. The charge to everyone who's standing is for you to come and join us at our Unity Run every Sunday at Druid Hill Park.  You don't have to come every Sunday, but we expect to see you this year, before June. … And it's not just for the Brothers; it's for the Sisters too.  What we do is not about competition.  Competition is not part of it at all.  It's for all skill levels and it's all about unity.  It's a practical illustration of unity.
"So if you ever come to Druid Hill Park or you ever come to one of our programs, and you see us, you'll see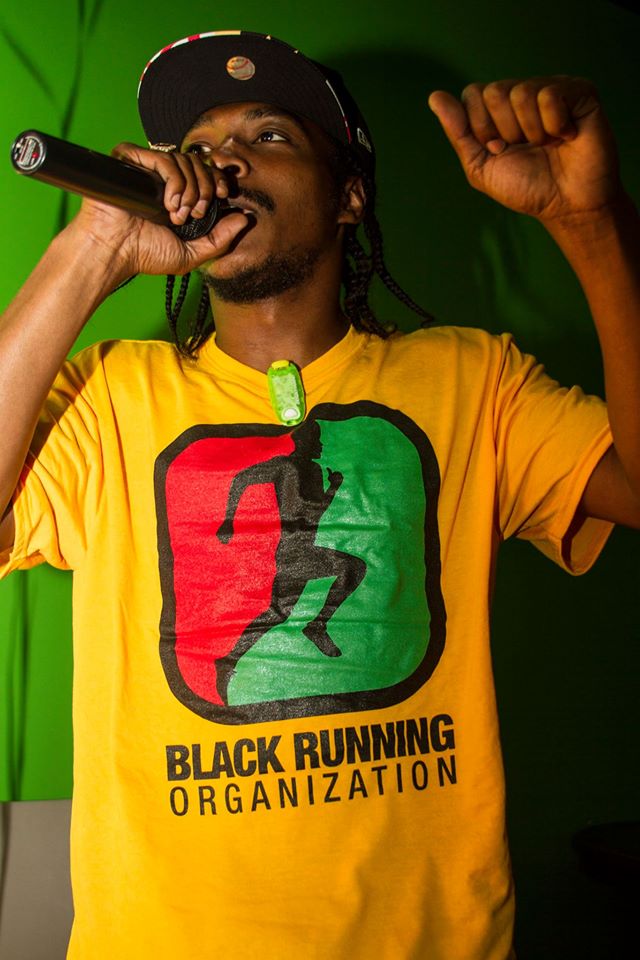 a whole bunch of Black people together, unified, running.  And it's very practical, it's very simple.  That's what we do.  If we're all talking about culture, we're all talking about this war that we're in with our oppressors, then we must understand that we have to train physically.  Whether you're a man, woman, child, Elder, whatever.  Baba Ade [founder and chairman of OAAU-BPC], who's in his sixties, was out running with us.  We're not about the lecture. … We just want to see you come out and run with us.  So if you do see us and you do have the ability and to run and you don't come out, then we can't organize because we're not doing what we know we must do.  The program I'm inviting you all out to – Black people only – every Sunday, 10:00 in the morning, by the basketball courts in Druid Hill Park.  If you come to that event, then we'll extend the invitation to our other events.  Our slogan is 'Let's Grow', that means together we develop our natural processes.  Those natural processes are Black people being amongst Black people and using running as a platform to organize.  So, as always, Let's Grow."
The Need for a Cooperative Coalition
Sixth Region Diaspora Caucus
Bro. Cliff, Maryland State Facilitator, SRDC
"There's an old slogan that says, 'Think globally, act locally.' And essentially, what our organization is attempting to do is build a means to reach out to and harness the grassroots voice of our Diaspora on the local level, then move that to the national level, and then move that to the global level.  We start off with grassroots local organizations like ours right here.  I'm the Maryland State Facilitator, so the organization that we have here, essentially operates here in the state of Maryland.  We have Facilitators in other states – not every other state – but we want them in every state plus [Washington] DC.  We've got a long way to go before we get there.
"What would happen is, the local organizations would call public meetings, much like this, preferably much bigger, in which we ask you two things: What are the key issues that we need to take out of here to the national level and then to the international level, which is the first question; and the second question is Who would you want to have represent our voice from the state of Maryland on the national stage and on the world stage?
"I can explain all the details of that but it will probably have to be in our next event where we give you the details of what SRDC's plan is. But the ultimate idea is to come up with a delegation of twenty elected representatives to essentially take the voice of 300 million people of Afrikan descent around the entire world to organizations like the African Union, the United Nations, the latest Pan-Afrikan Congress, the World Social Forum, what-have-you.
"How do you elect 20 people out of 300 million? The way we will do it is we will start at the local level.  We would elect two representatives from this state.  Those representatives would get together with the elected representatives from other states in a National Summit.  We hold them every year.  We've held them for [more than] the last seven years.  And at that National Summit, those representatives who were elected in their states would get together and they would essentially determine who is the Dream Team of, let's say, three or four.  The three or four best of that group to take the combined agendas of all the states that sent representatives to the National Summit and to take that to the world stage.  In a nutshell, that's basically how it works.  So it's grassroots local organizations, community Town Hall Meetings.  We're going to have one later this year.  We'll have more informational sessions, maybe here, maybe a few other places to explain that further, then ultimately we're going to have that community Town Hall Meeting [in Maryland].  Then we would have the National [Summit].  Then ultimately we'd have a Full Diaspora Summit [of all the National Summits around the world] which would determine what the overall Pan-Afrikan Agenda would be from the United States, from Canada, from Brazil, South America, Europe, Asia, Central America, the Caribbean, on and on and on, and they would take that to the African Union.
"All of these plans [in Afrikan Diaspora communities around the world] aren't fully developed yet, but then we aren't fully developed yet.  But you've got to start somewhere.  And that's what we're doing.
"Now, if the African Union suddenly decided they don't want to listen to us, we can take it to the United Nations, who are currently recognizing the International Decade for People of African Descent from 2015 to 2024.  So if they want to put some serious teeth into it, eventually we can put pressure on them to listen to us also.  So there are any number of ways that this can be applied; our current objective is to get that voice in the African Union, because, and I'll explain this the next time we meet, they have invited us to do so. Some of them are trying to [renege] on it, but we're not going to let them.
"So that's basically what our organization does. Now, the reason we asked for this gathering is that we've recognized that we can't do this just with our own organization all by itself.  We need to bring in the Earth Center, we need to bring in PLM, we need to bring in W.O.M.A.N., we need to bring in Teaching Artist Institute.  We need to bring in Black Running Organization, so when we've got to run from or after somebody, we can do it.  We need to bring in LBS because at some point or another, we've got to be able to march up to the halls of power and say, 'Here's what our Think Tank has come up with, here's what our organizations have told us we need to put together, and dammit, we're gonna get it.'  And we need to bring all of these organizations together in order to do that.
"So we've got people dating back hundreds of years [Harriet Tubman, Marcus Garvey, Frederick Douglass, Malcolm X, Dr. Martin Luther King] who have been telling us [that we need to organize]. And we need to find a way that we can finally organize our organizations so we can heed this call.  We need to understand the divisions in our community; [they] don't need to become walls that we build up against each other.  We're not all the same.  If we're going to separate ourselves from each other because we're not the same, then we're never going to get organized."