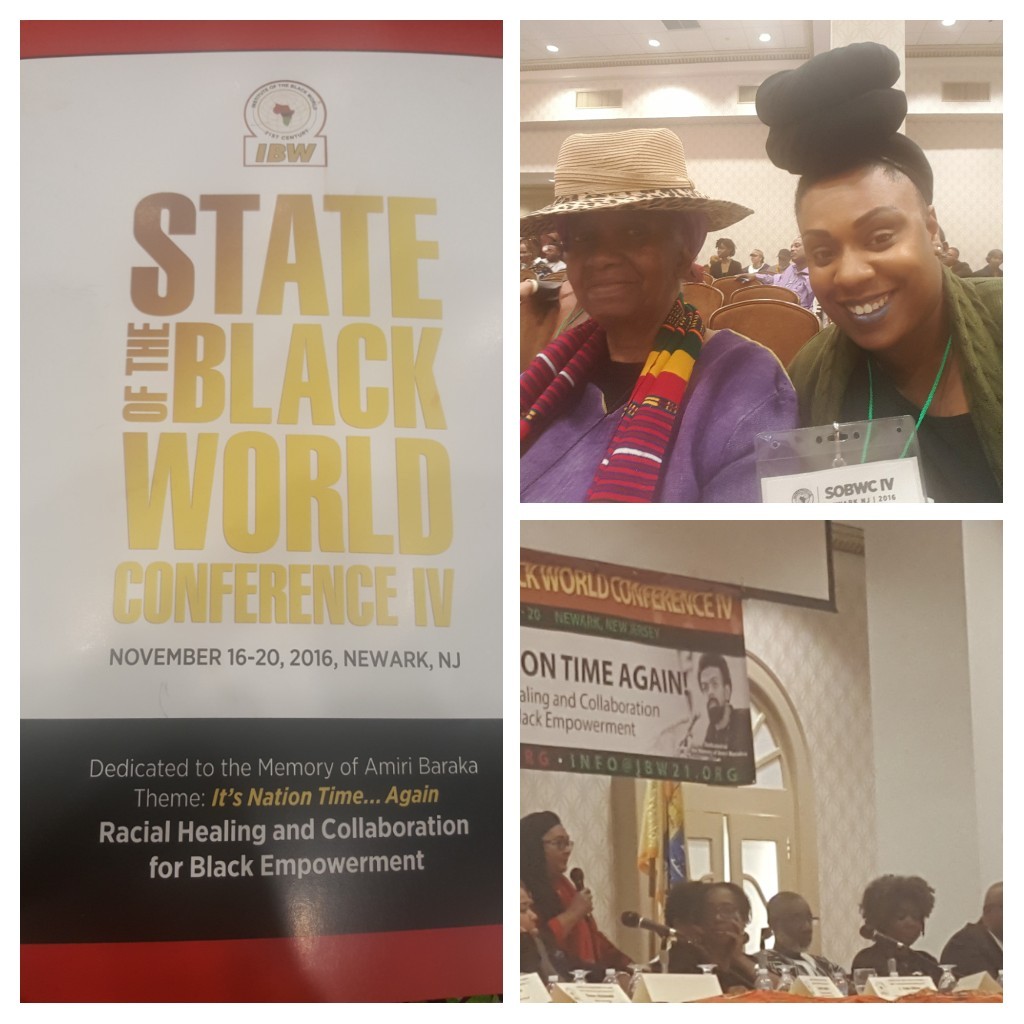 On November 16th-19th in New Jersey TAI was invited as a special guest of Nana Farika Berhane and Dr. Leonard Jeffries of Omega Media and the World African Diaspora Union-WADU to the State of the Black World Conference. 
During the conference, on behalf of TAI and our partners (Jah Kente International, The Institute of Financial Unity and the Sixth Region Diaspora Caucus-SRDC), TAI Founding Fellow and Soul Fusion Teaching Artist Kim Poole led the Culture & Education for Black Survival and Development (CEBSD) Plenary Sessions-Resource Focus. 
"It was an amazing opportunity to not only share examples of the advocacy work TAI does for the Rhythm People Campaign with prospective TAI Fellows applicants in New Jersey, but It was also a time to learn from the likes of legendary Teaching Artists such as Louis Farrakhan, Susan Taylor, and Maulana Karenga. 
The CEBSD-Resource Focus quickly decided that the goal of the Plenary discussion should lead to an ongoing culture and education resource exchange, a support system across sectors and ultimately a formal work group dedicated to nurturing and implementing an agenda for African centered development. 
The group was joined by the likes of Legislators William D. Payne of New Jersey's Amistad Commission, and Edutainment Activists such as Bill Jones of New York's International African Arts Festival which takes place every 4th of July in Brooklyn N.Y. 
Stay tuned for more up dates from the CEBSD Resource Focus Work Group here on our site. 
The State of the Black World Conference is held on an annual basis and assembles a vast array of eminent Pan-Afrikan scholars to discuss the issues of the day and to work to build solutions to the ongoing struggle experienced by people of Afrikan Descent.  The SOBWC Declaration can be found at their website, http://sobwc.ibw21.org/declaration/, or by checking it out here. 
The Teaching Artist Institute (TAI) is dedicated to establishing, nurturing and supporting an international cadre of Teaching Artists (musicians, poets, visual artists and other creative performers) to entertain, educate and bring healing to communities around the world, particularly those of Afrikan descent.  Among the international organizations that have partnered with TAI are the Musicians Union of Ghana (MUSIGA), Jah Kente International, the Pan African Business and Trade Center (PABTC) and the Sixth Region Diaspora Caucus (SRDC).  Anyone who wishes to learn more about the Teaching Artist Institute or is interested in joining the State of the Black World CEBSD work group is encouraged to contact Sis. Kim Poole at kpoolepip@yahoo.com or Sis. Viva White at lavivanow@aim.com.