Aging People in Prison Human Rights Campaign
Summary Report on Second UN Meeting for People of African Descent
Geneva, Switzerland November 23-24, 2017
This report was compiled in January 2018 by Tomiko Shine; Cultural Anthropologist and Founding Director of Aging People in Prison Human Rights Campaign (APP-HRC)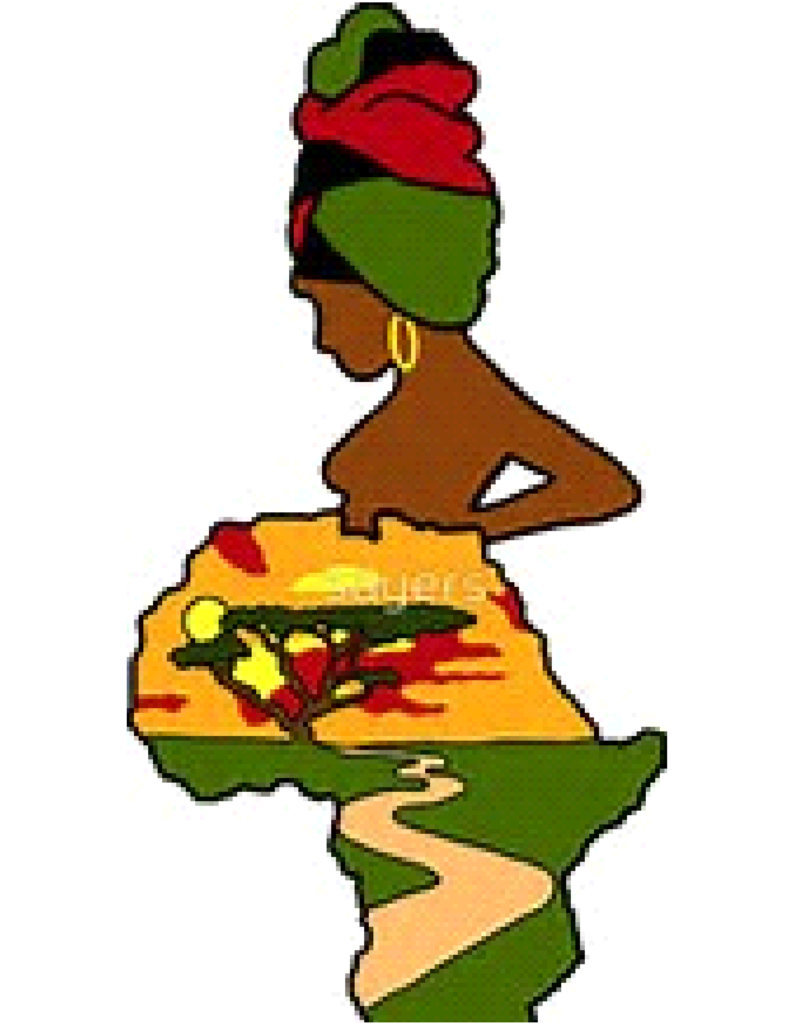 APP-HRC
Aging People in Prison Human Rights Campaign was established as a response to the mammoth numbers of peoples of African descent, the black bodies of men and women serving draconian sentences in prisons across North America. The over 1000 prisons across North America are an extension of the thousands plantations scattered across the Southern part of the nation during institutionalized slavery. Thus, the many black bodies imprisoned in some form over the last 500 years are the descendants of the enslaved Africans who were born, lived, and died on plantations.
APP-HRC works to have these descendants released, returned, and reunited with their families with the little time they have left on this earth. As a result its organizational philosophy is shaped by a human rights paradigm that designates these imprisoned African descendants as human.
UN International DECADE for People of African Descent 2015-2024
The United Nations declaring 2015-2024 as a decade for people of African descent is very important and timely. Proceeding this decade, the historical lived experience of black families in America has aided in explaining their prescribed roles and narratives in American culture as analyzed in articles such as "Lens of Blackness" by anthropologist Tomiko Shine. Likewise the decade becomes important to dialogue, brainstorm, and implement activities that introduce change from an international, national, and local level.
DEVELOPMENT
Housing
My analysis from discussions by NGOs in North America or across the Diaspora highlights gentrification and displacement of refugees as similar to the historical migrations that have occurred with African Americans over centuries and is an extension of the continued instability of the black family.
Thus within a context of racialized historical poverty and socio-economic political deficits low income African Americans in metropolitan cities such as Washington DC, Baltimore MD, Richmond VA, Harlem New York, etc are the first to lose or be evicted from housing.
Poverty
Many testimonies spoke to the poverty those of African descent remain in after centuries of colonialism/slavery and thirty plus generations later. Thus you have countries like Haiti, Congo, and North America where generations of African children are born, growing up, and passing on poverty to the next generation. With the crushing blow of the Trans Atlantic slave trade and the extracting of human, mineral, and land resources in countries mostly inhabited by black bodies; the suffering has been great and the return very little or none for those black bodies scattered across the Diaspora. This historical trajectory is meticulously told in Edward Baptist's book, "The Other Half Has Never Been Told".
In North America one of the most powerful, richest, and technologically advanced nations in the world has throughout its different principalities
African Americans with little or no ownership of housing/land, high illiteracy, food/book deserts, and poor health care. In a 2016 report whites have a net worth of 81 times greater than blacks. In Washington DC, whites have a net worth of $284,000 compared to blacks at $3,500; and Hispanics a net worth of $13,500.
This report later speaks to these spaces as "Cities of Trauma".
Labor
Lack of jobs, training, and apprenticeships were mentioned as contributing to unstable communities/families and negative behaviors that impact peoples of color immediate space and future surroundings. The socio-poli-econ constructs called ghettos within Johannesburg, Ferguson, Brazil, and New Orleans only serve to maintain the growing enormous wealth disparities between "blacks" and "whites". It also paradoxically places generational wealth and servitude along two polarizing lines. 500 years later peoples of African descent for the most part remain and are directed to jobs of servitude, incarceration, or social service jobs not requiring college level or technologically advanced understanding.
RECOGNITION
Education was central to the discussion under Recognition. When the enslaved was first released from the labor camps of the plantations, illiteracy for the former was over 80%; but within 100 years the same population once enslaved for centuries was over 80% literate in the dawning of the 20th century. Unfortunately in 2017 and surprisingly following the 1954 Brown vs. Board of Education Supreme Court decision and affirmative Action, people of African descent and the issue of literacy has again become according to acclaimed author Dr. Jawanza Kunjufu; "the civil rights issue of our time."
Cities like Baltimore have literacy rates for 4th graders at 14%, and in Washington DC 8th graders with literate rates of 30%; it continues with similar numbers with highly concentrated African Americans across North America. In addition these same inner cities are closing schools due to various reasons such as: low performance, attendance, etc. In addition, at the height there were 150 Black bookstores during the 1970s, now that number as of 2017 is 70 African American bookstores in North America.
JUSTICE
Whether it was in Paris, South Carolina, or Canada it is a fact and cultural practice of societies across the world that black bodies are in someway always contained, confined, or imprisoned.
For example the International NGO; Food for the Poor in December 2017 was able through contributions to aid 261 non-violent prisoners in being released from prisons in countries like Jamaica, Guyana, Haiti, and Honduras. All arrests were for minor crimes, one categorized as economic crimes due to poverty, misunderstandings, or poor application of the law that sent many of them who are parents away from their families months to years at a time. Similar to Ferguson and Baltimore, historically impoverished cities majority peoples of African descent can end up spending large amounts of time and money within the criminal justice system.
Many of the men and women are in for crimes they did not commit or could have been handled with better alternatives from day one. Appallingly 1 in 3 black male babies born in North America will end up in jail or prison during their lifetime. This over incarceration of long sentences has led to women and men of African descent being held in prisons for 30, 40, 50, and even 60 plus years'; thus a future crisis of elderly prisoners by an increase of 400% will occur in North America by 2030. As a result today 2-3 generations of black men and women of the same family can be found in prisons, thus entering the era of generational incarceration.
Women/mothers of African descent within the last decade have become part of the growing crisis of mass/over incarceration. It is not unusual for the majority of these women to enter the prison pipeline through domestic violence or poverty. Thus, with over 80% of the women mothers, the black family on its last leg and no longer a family, but merely a survival unit scattered across the judicial system in parts.
REPARATIONS
The ideal of reparations is seen as a path under Development for people of African descent across the Diaspora. Most of the poli-socio-econ- problems of people of African descent can be traced back to slavery/colonialism. As author [Hillary] Beckles points out; "the objective of reparations … is to establish conditions for a just and reconciled future." Reparations are a possible vehicle to change not only the current narrative of historical racial oppression and inequality, but give new identity to generations now and to come.
WEEKEND SPECIAL MEETING; RACIAL STEREOTYPES (Nov 25-26th)
After the Regional DECADE Meeting a weekend meeting was held by the UN Working Group of People of African Descent at the Palais Wilson.
As the history of racial stereotypes and language was discussed it was obvious that recent acts of white supremacists are nothing new and in fact are part of a racial lineage put in place centuries ago. In 2008, with the election of President Obama, it correlated with the rise of white supremacy behaviors such as an increase in gun purchase and hate crimes. Prior to this major event, the election, years before, the Census bureau made the announcement that the white collective would be a minority by 2040. Thus these combinations of events would result in the ultimate white backlash; a Trump administration was the response from the white collective to black progress culminating in a new group of young whites subconsciously acting out the culture of white supremacy.
Examples of the latter situation are as follows: Dylan Roof after the 2015 Charleston shooting of nine African Americans at the historic church Emmanuel African Methodist Episcopal Church; was quoted as saying…"they are taking our women".
August 2017, in New Hampshire a group of white teens were stopped by a neighbor when attempting to lynch an 8 year old biracial boy by placing a rope around his neck and tying it to a tree. August 2017, Heather Heyer was mowed over by a young white male who rammed his car into a crowd of 20 anti racist protesters killing her instantly.
In May 2017, African American male student Richard Collins just days away from graduating from Bowie college was killed by a young white male student on the University of MD College Park campus while waiting at the bus stop at night to go back to campus. December 2017, a young white male stabbed the African American man whom he and his white mother had lived with since he was 5 years old. As his "stepfather" lay dying taking his last breath he posted the video to Snapchat so his friends could watch; reciting "I did it, I kill him."
In the 2009 Book "Blood and Politics" author Leonard Zeskind gives an historical cultural trajectory of the rise of white supremacy through organized efforts such as the KKK and other groups. He forecast in 2009 that with the browning of the nation, low birth rates by the white collective, the election of Obama; fear would set in. He describes the future with the following "….Producing in decades to come, the next generations of activists who would seek to establish a white nation-state, with definable economic, political, and racial borders out of the wreckage they hope to create of the United States. Some will kill and bomb and shoot their supposed racial enemies. Some will run for elected office and win. They will fight for local (white) control. Failing a complete victory, they will continue the cultural battle over symbols from the past and the history of the future."
On Wednesday, January 3, 2018 author and historian Linda Gordan was interviewed by NPR in regards to her newly released book" The Second Coming of the KKK and the American Political Tradition". In the interview and in her book she emphasizes any upward mobility demonstrated by blacks trying to establish citizenship in America was and is still met with white supremacy behavior and acts. She mentioned white supremacy groups are not declining with the onset of the Millennial Alt-Right and the only hope so far rests with the grassroots resistance groups in dismantling white supremacy.
DECADE (REMEMBRANCE)
In establishing the UN International Decade for People of African Descent three themes were isolated as affecting those of African descent across the globe both historically and currently. They are RECOGNITION, JUSTICE, and DEVELOPMENT. REMEMBRANCE should also be added as a needed platform and theme to recognize, bring justice, and help develop collective people of African descent.
Why REMEMBRANCE? For the people of African descent across the diaspora their story is also scattered and remains in parts; before they can begin to recognize self, obtain justice, and develop their nations; they must remember who they were, so they can understand why they are today and become a restored people of African Descent for the future. REMEMBRANCE is of grave importance to the "white collective" of the western world because the lack of remembering causes collective amnesia which supports the continuation of the status quo and white privilege; and the subordination of the black collective and their continued poverty in every sphere of life activity.
With that North America as well as other countries that have profited off of the currency of black bodies must learn to live with the memories of slavery and colonialism until they actually become memories. This is a twofold process, thus the nation would have to change systematically they way it interacts with people of African descent. Likewise the past actually becomes the past while preparing one for the future. American culture must begin to create and open spaces of lived memory that sets people free to live for the future.
ISSUES OF 21ST and 22nd CENTURY FOR PEOPLE OF AFRICAN DESCENT
ETHNOCIDE
In 1947 W.E.B. Dubois delivered an appeal in collaboration with the NAACP to the United Nations. In 1951 the Civil Rights Congress delivered to the United Nations entitled "We Charge Genocide: The Crime Against the Negro People". Both of these appeals would highlight many examples of private and public lynchings in the United States, disenfranchisement of blacks, severe health inequalities, and police brutality. 67 years later in November 2014 a youth group of activists out of Chicago would deliver a shadow report under the same name "We Charge Genocide". The report at the time was motivated by the resurgence of public brutality and police killings of black men in Chicago and across the States.
Whereas genocide is a systematic destruction of the literal physical body; ethnocide is defined as "killing social cultures through the killing of individual souls", thus ethnocide is a part of a broader genocidal process." Likewise it is the means and not the end that differentiate between ethnocide and genocide. UNESCO defines ethnocide as "denying the ethnic group the right to enjoy, develop and transmit its own culture and language, whether collectively or individually, thus it is a massive violation of human rights and the group's cultural identity." French Ethnologist Robert Jaulin who redefined the concept in 1970 places emphasis on the means and not the end based on his own anthropological field work. In his words, "… genocide assassinates the people in their body, while ethnocide kills them in their spirit."
One can review the history of those of African descent and see due to major epic interruptions to their way of life and world view they never had the opportunity to transmit their culture or develop their cultural identity for the better as a collective in any way. This can be seen in the chart in Randall's book "Dying While Black". The chart looks at the
Black Health/Health Care Experience 1607 to 2006
Period                   Duration                  Experience
1607 to 1864          258 years                    Chattel Slavery, Slave Health Deficit Begins
1865 to 1964          100 years                    Legal "Jim Crow" Segregation
1965 to 1979           15 years                      Affirmation Action Era
1980 to 1996          17 years                      Racial Re-entrenchment Era
1997 to 2006         10 years                      Active Work on Eliminating Health Inequalities
FUTURE-????
Anyone looking at this chart can predict the lived experience of people of African descent in the Americas; and in fact it would be horrific for any human being to endure, and near impossible for any family to survive and thrive. Thus as a result in this type of cultural context; freedom and peace becomes an illusive experience in life, but for some only obtained through death.
CITIES of TRAUMA
The aforementioned history rests upon a current crisis across North America; Cities of Trauma. In North America the majority of African Americans are segregated to just 10- 15 major metropolitan cities; Detroit, MI, Jackson, MS, Birmingham, AL, Baltimore, MD, New Orleans, LA, Flint, MI, Savannah, GA, Milwaukee, Wisconsin, etc…it is the norm for these cities to be plagued with high levels of poverty, over policing, over incarceration, teen pregnancy, broken families, intra violence, poor education, etc. These residents that live in Cities of Trauma unbeknownst to many of them are the result of over 30 generations of being contained within a cultural system of white supremacy and institutional racism.
From brutal slavery, centuries of sexual violence against the enslaved African women and incestuous relationships as mentioned in Edward Baptiste's book; "The Other Half Has Never Been Told" has evolved into lasting detrimental mental and emotional effects on women of African descent across the nation.
This type of societal definition for any group becomes a traumatic experience just trying to live. Thus we have examples of Kalief Browder from New York who is imprisoned in 2010 at the age of 16 for 3 years because he and his family could not afford bail. He is released in June 2015 only a year later to commit suicide by hanging himself in his family's home while his mother sits downstairs. 16 months later his mother Vernitta Browder dies from a series of heart attacks in one day.
Same city, Eric Gardner dies while being arrested by police and placed in an illegal chokehold in broad daylight in public. He left behind 6 children. 3 years later in January 2018 his oldest daughter Erica Gardner follows him in death leaving behind two small children, her son born in August 2017 was named after her father. Based on the groundbreaking work on Native Americans by Maria Yellow Horse Braveheart; both families are victims of historical trauma; an experience so relentless that it is not possible to avoid being born into it and dying in it.
Historical trauma is referred to as an emotional and psychological wounding of an individual or generation proceeded by a traumatic experience or event. If historical trauma is not dealt with and placed within the time and space of the past it can be transmitted transgenerationally from parent to child. For people of African descent in the Americas and across the Diaspora within the culture of white supremacy according to some this transmission has occurred over the last 30 generations of black bodies. In other words the trauma, the past has not been dealt with or changed and like an open wound it remains.
GLOBAL PRISON INDUSTRIAL COMPLEX
As discussions continue about mass incarceration and prison reform within North America even with crime rates decreasing, there is a new concern of epic consequences for the future of people of African descent over the next 100 years. Unwilling to mesh out reparatory justice or change the racial structure that holds black bodies, this colonial/slave lineage will continue. As over incarceration increases in mass numbers, so has the economic gain of countries around the globe. Research reveals soaring numbers of incarceration of black bodies from historically impoverished countries like Haiti, Jamaica, South Africa, Cameroon, etc. Even when the country is historically wealthy like America, Europe, or Australia the increasing numbers of brown and black bodies incarcerated reveal resurgence of mass incarceration; but on a global scale.
A country like Australia is at its highest with 40,000 young people on any day with a parent in jail. The majority of those incarcerated are the Indigenous population with an increase along with women up by 77%, it is estimated about 60% are mothers. In a recent news article currently 1,000 children are incarcerated every night in that country and that number will double by 2025 to 2,000 if change is not implemented to dismantle the racialized structural social context of the Indigenous. In South Africa it has been moved by social justice activists to decrease their high numbers of black bodies incarcerated within a prison population of 157,000. As of March 2017, 41,427 prisoners were without beds. Cameroon's 78 prisons set to hold 15,000 inmates hold double that amount and most await trial.
Another example is Haiti in places like Jacmel prison which is notorious for overcrowding and holding Haitians for prolonged periods in pre trial detention. Haiti's National Penitentiary built for 1,200 on any day has upwards of 4,000 plus Haitians in its prison cells; meaning the prison is over 400% capacity. Haiti has a prison population of about 10,000.
In accordance with the current plight of immigrants and refugees a recent article "The Double Punishment for Black Undocumented Immigrants" highlights that although only 7 percent of non-citizens in the U.S. are black, they make up 20 percent of those facing deportation on criminal grounds. Research suggests that because black people in the United States are more likely to be stopped, arrested, and incarcerated, black immigrants may be disproportionately vulnerable to deportation. The US president's 2018 budget calls for a daily detainee population to 51,000, a 25% increase over last year. Even as incarceration prison rates drop, the immigration detained population continues to rise setting the path for mass incarceration of foreign born Africans and their families on a mass scale.
Despite the overcrowding of black bodies in prisons around the globe, historical poverty, and a social political construct that leads to crime; global mass incarceration doesn't look to slow down anytime soon. In fact these variables poverty, illiteracy, racialized laws/policies are the formula used to predict how many prisons will be built. Countries continue to direct millions and billions of dollars toward the building of new prisons instead of releasing prisoners back to their families. In Haiti a new prison was completed in 2016 with monies of 1 million dollars. In a recent article it is predicted in North America that in 2017 dividends of more than $430 million will be paid out by the two major private prison companies. Prison investors could see an additional $50 million paid out in dividend earnings. In Guyana the solution in dealing with prison overcrowding was a contract of $3.5 billion to build a new wing to the Mazuruni Prison.
In Alabama a bill is in place for a $350 million bond to build three new prisons. In Noblesville, Indiana in 2007 they opened a $28.5 million juvenile detention center. When sentencing guidelines changed it sent more of the youth home to their families as a result the jail lay empty, so officials decided to convert it to a women's prison. Now according to local authorities a second expansion will be needed in about 10 years thus agreeing to spend $25.5 million to expand the Government and Judicial Center and $13.1 million to add jail cells. In September 2017 in Baltimore City a new juvenile detention was built at a cost of $20 million. The irony of this in January 2018; the first day back to school for Baltimore city children after the Christmas holiday found them in schools with no heat. As a result several schools where closed for days to get heat for the children, mostly of African descent.
Instead of countries spending these massive amounts of monies to change the conditions and lived experience of their citizens they continue to contain, confine, and imprison the future of Africa and its descendants.
RECOMMENDATIONS (DECADE 2018-2024)
DECADE – resources/monetary support to civil society towards Recognition, Justice, Development
DECADE – Member States take a more active supportive role during DECADE.
DECADE – Annual meetings/consultations to be held with NGOs/civil society during last 7 years of Decade with Working Group of Experts on People of African Descent.
RECOGNITION – Mount global campaign highlighting the gifts of African children.
RECOGNITION – Encourage Member States to cross implement African history from primary to college level curriculums.
RECOGNITION/DEVELOPMENT – Member States in Africa and the Caribbean must mount a massive educational, technological, and agricultural campaign for its growing youth population for future DEVELOPMENT.
DEVELOPMENT – Reparations (reorganization) of distribution of wealth must be administered via monetary and land resources in North America.
DEVELOPMENT – Haiti (a decade for Haiti/ UN safe space for Haitians)
DEVELOPMENT – Reparations- all member states that benefited from the commerce of black bodies now 500 years and 30+ generations later must now administer reparatory justice in the form of action plans for the descendants of the enslaved.
DEVELOPMENT – Immediate attention to the Indigenous (a UN Commission/Space for Indigenous; i.e. Australia/Aborigines, Canada/Indigenous, America/Native Americans recognizes the cultural spiritual context) for preserving and protecting their culture.
JUSTICE – Judicial policies/laws must be reassessed and revamped via a racial equity lens as it connects to poverty, illiteracy, and criminality amongst peoples of African descent.
JUSTICE – Women of African Descent who are mothers jail/prison must be the last resort so children are not growing up without parents … Social/economic alternatives must be applied.
JUSTICE – Indigenous peoples i.e. Australia, Canada, Native Americans should have separate justice systems/courts
JUSTICE – Establish UN interagency/working groups collaboratively working within the DECADE to aggressively counter the world growth of imprisoned black and brown bodies.
Report/collect data on the rapid growth of the global prison industrial complex and detention/imprisonment of black and brown bodies.
Report on the constant separation and instability of the African family as a result of slavery/colonialism, lynchings, migrations, racialized policies/laws, and mass/generational incarceration as historical variables layered within the culture of white supremacy.
Upcoming Events Across the Diaspora
2018 March 8-11th- International Decade for People of African Descent Summit, Georgetown, Guyana.
2018 July 17-19th — 3rd Annual Spirit of Peace Conference; Role of Culture in Sustainable Development. New York City, New York.
2019 August- 400 Years Later Reclaiming the Children of Africa in the Diaspora through; Remembrance, Recognition, Justice, and Development, Petersburg, Virginia.
2019- 3rd Regional UN International Decade Meeting.
References
Baptist, Edward E. The Half Has Never Been Told: Slavery and the Making of American Capitalism. 2014.
Beckles, Hillary. Britain's Black Debt: Reparations for Slavery and Native Genocide. University of West Indies Press. 2013.
Berry, Mary Francis. My Face is Black is True: Callie House and the Struggle for Ex-Slave Reparations. 2005.
Braveheart, Maria Yellowhorse. Wakiksuyapi: Carrying the Historical Trauma of the Lakota. 2000.
Civil Rights Congress. We Charge Genocide: The Crime of Government Against the Negro People. 1951. Delivered to United Nations
Clark, Doug Bock. Why is the US Trying to Remake the World's Prisons. Buzzfeed.May 28, 2017.
Gordon, Linda. The Second Coming of the KKK and the American Political Tradition. 2017.
Jaulin, Robert. La Paix Blanche, Introduction a l'ethnocide. Paris, Editions du Seuil. 1970.
Randall, Vernilla, JD. Dying While Black. City: Seven Principles Press. 2006.
Shine, Tomiko. The Lens of Blackness: An Anthro-Political Perspective. Journal of Pan African Studies. 2013.
We Charge Genocide. 2014. Delivered to United Nations.
Chicago Illinois.
Winbush, Raymond. Should America Pay? Slavery and the Raging Debate on Reparations. Amistad Haper Collins Publishers.2003.
Zeskind, Leonard. Blood and Politics; The History of The White Nationalist Movement from the Margins to the Mainstream. New York. Farrar, Straus, and Giroux. 2009.
This report was compiled in January 2018 by Tomiko Shine; Cultural Anthropologist and Founding Director of Aging People in Prison Human Rights Campaign (APP-HRC)