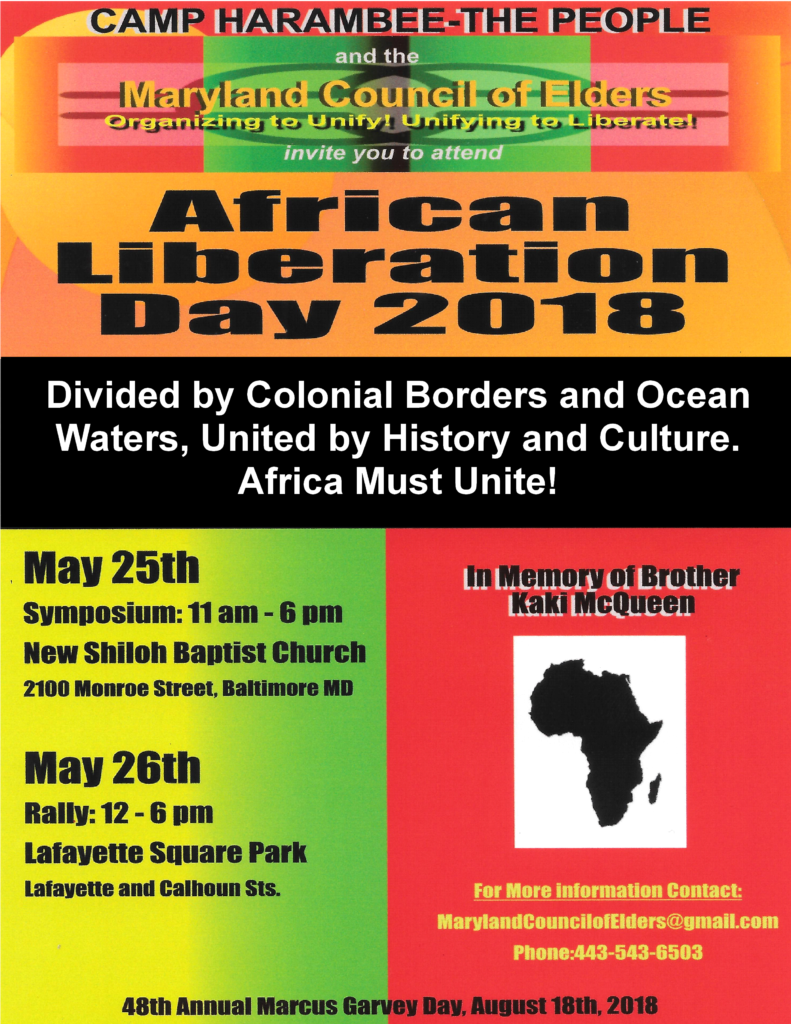 The Maryland Council of Elders joins with Baba Charlie Dugger in calling the entire Baltimore and Maryland area Pan-Afrikan Community to come to this year's African Liberation Day Weekend activities, Friday, May 25 and Saturday, May 26.
The first day will include a series of Symposium panels, starting at 11:00 AM, at the New Shiloh Baptist Church, 2100 Monroe Street, in Baltimore City. Panels will deal with topics such as Women's Issues, Youth Issues, the Adversaries of our Community and Solutions from the Vanguard and the Grassroots.
The second day will be the Rally in Lafayette Square Park at Lafayette and Calhoun Streets, from 12 noon to 6:00 PM. Speakers, Afrikan-Centered Entertainment and Vendors will be featured.
This year's African Liberation Day Weekend is dedicated to the memory of Honored Ancestor Baba Kaki McQueen, a beloved and prominent artist and drummer of the Community who passed on to the Ancestors late last year.
Baba Charlie Dugger has sponsored this annual event for decades, and now the Maryland Council of Elders has joined him in promoting and supporting this weekend.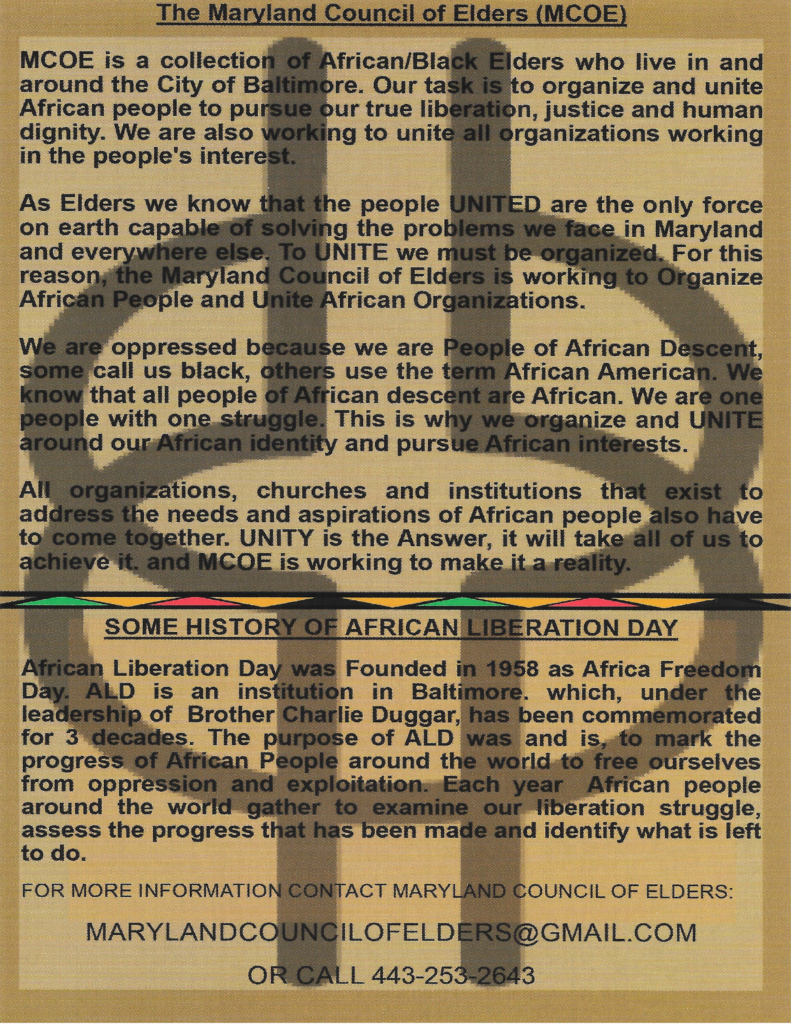 For more information, please contact the Maryland Council of Elders by email at marylandcouncilofelders@gmail.com or by phone at (443) 253-2643.