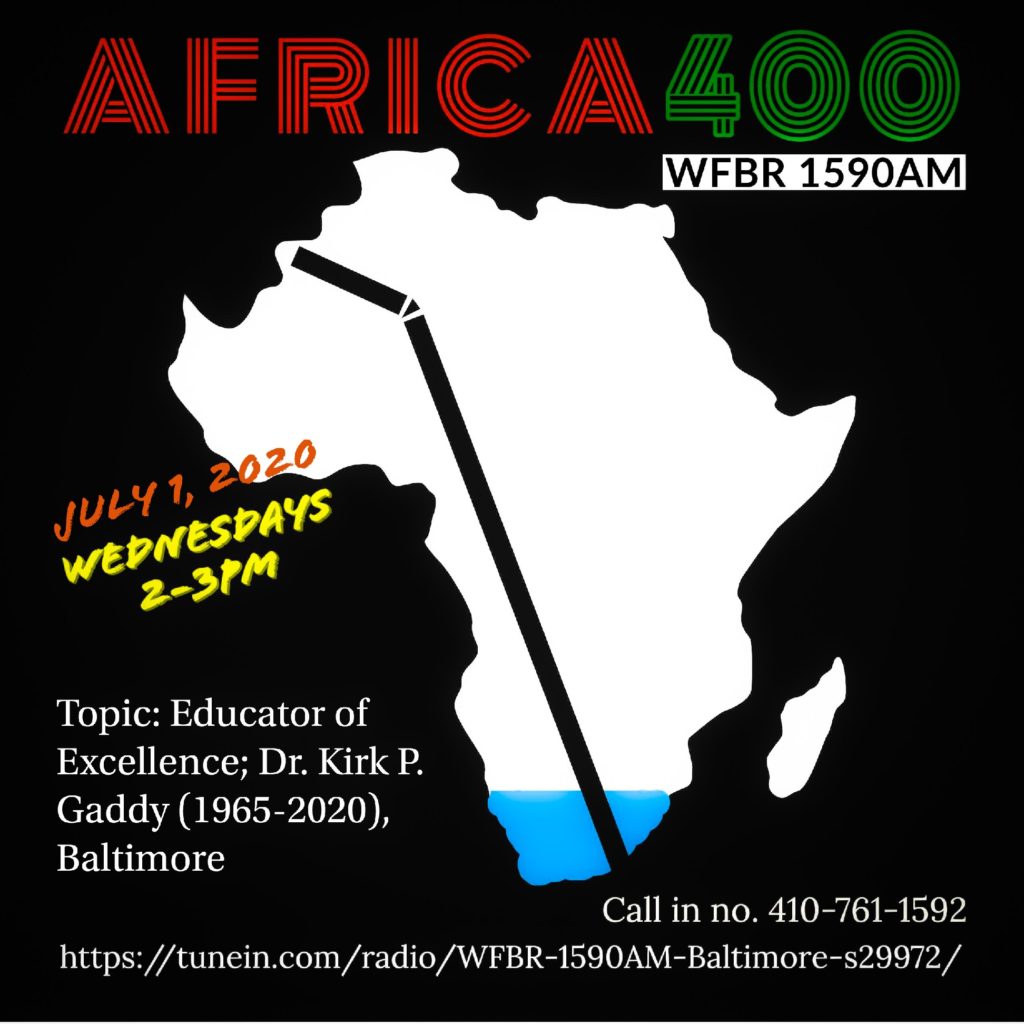 The Wednesday, June 24 edition of Africa400 will discuss the life and legacy of Baltimore educator Dr. Kirk P. Gaddy, who joined the Ancestors suddenly on June 14 as a result of a heart attack (https://www.archbalt.org/gaddy-black-catholic-educator-and-father-figure-to-many-dies-suddenly-at-55/).
Join cultural anthropologist Mama Tomiko and psychologist Baba Ty every Wednesday afternoon on WFBR 1590 AM (Glen Burnie, Maryland) for Africa400, which gets its name in part from the 400 year sojourn of Afrikan People in the United States from the start of the Ma'afa (Great Disaster, also referred to as the "Transatlantic Slave Trade"), and discusses issues of key importance to the survival of Black People in Afrika and the Diaspora.
The show airs live every Wednesday at 2:00 PM Eastern Time (United States) on WFBR 1590 AM (Glen Burnie, Maryland). The show can also be heard live online at https://tunein.com/radio/WFBR-1590AM-Baltimore-s29972/. To listen to this show after the live broadcast as well as the full set of episodes, visit our Media Page, where you can hear this and other audio and video broadcasts.