Soul-Fusion Teaching Artist Kim Poole and the Teaching Artist Institute
Baltimore's best kept secret has never been louder. The statuesque soul fusion teacher artist, Ms. Kim Poole, has emerged from Baltimore's underground music scene with a commanding presence. Her powerful sultry vocals and soul stirring storylines empowers women globally to celebrate their resilience and engage in cross-cultural communication thru music. Influenced by the musical styles of Gladys Knight, Chaka Khan, and Nina Simone and supported by her five piece band, her eclectic blend of Soul, R&B, Jazz, & the Blues together create what she refers to as soul fusion. Her professed "old soul" brings a refreshingly original, yet familiar energy to the stage in performances and a unique edu-tainment method to her "music is a tool" workshops. Promoting cultural heritage, self-awareness and love of community through interactive performances and workshops, Ms. Kim Poole is changing the face of music worldwide and leading the teacher artist movement in her own right.
–from the Kim Poole Music Website, http://www.kimpoolemusic.com/
Ms. Kim Poole has coined the term "Soul Fusion Teaching Artist" to describe her focus, and the term is most appropriate.  But she is not only a Teaching Artist, she is also a community activist who uses her art, music, as an organizing tool.  Through her Teaching Artist Workshops and the Teaching Artist Institute which was officially founded in 2015, she is spreading the understanding of the healing and empowering nature of the arts to established and aspiring artists to ensure that their craft enriches not only their careers but also the communities they serve.  Ms. Poole is affiliated with the Maryland Organization of the Sixth Region Diaspora Caucus.  Thanks to Ms. Kim Poole, the discipline we all know as "The Arts" is assuming its rightful place as one of the critical Spokes of the Wheel of Pan-Afrikan Unity and Uplift.
More from her website:
TEACHING ARTIST WORKSHOPS
MISSION: "Music saves lives, I'm singin' for my life"
What is a Teaching Artist in the Kim Poole Experience?
A teaching artist is one that recognizes and understands the influential nature of their art and uses it to promote a value system or subject matter as an entity in and of itself or as tool integrated into another discipline. A teaching artist is a way of thinking, being and an approach to engaging others in expression.
Kim Poole, "A Teaching Artist"
"As a singer songwriter, I am just as passionate about live performance as I am composing a composition", Ms. Poole says.  "However, it is the development of composition, melody and lyrics that has inspired me to become a Teaching Artist.  Many songs that I write are just the pages of my diary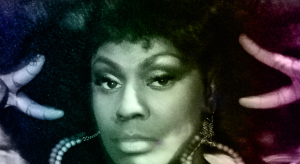 and personal artistic expression.  However, increasingly I use music as a more purposeful tool of empowerment and peacebuilding for a global audience.  Throughout my artistic development, I have learned from the lyrics of a musical lineage that serves as the soundtrack to my life.  These artists and their songs are the inspiration behind the teaching artist component of my craft today.
"With my art comes a level of responsibility because music is sublime. Through the Kim Poole Experience I realize that music is the most powerful tool for empowerment and peacebuilding because it's the only force in existence that can teach or heal someone without their knowledge or consent.  Music is an education for the soul.  Walt Disney said 'I would rather entertain and hope you learned something.'
"However, I would rather aim to teach and hope you were entertained because Music saves lives, I'm singin for my life."
-Teaching Artist Workshop Offerings –
MUSIC AS A TOOL FOR SOCIAL CHANGE
MUSIC AS THERAPY
MUSIC AND WOMEN'S EMPOWERMENT
MUSIC FOR PEACEBUILDING & CONFLICT RESOLUTION
Do you want music integrated into your lesson plan, professional development team building, or creative communication platform etc., Let's Do it!
THE TEACHING ARTIST INSTITUTE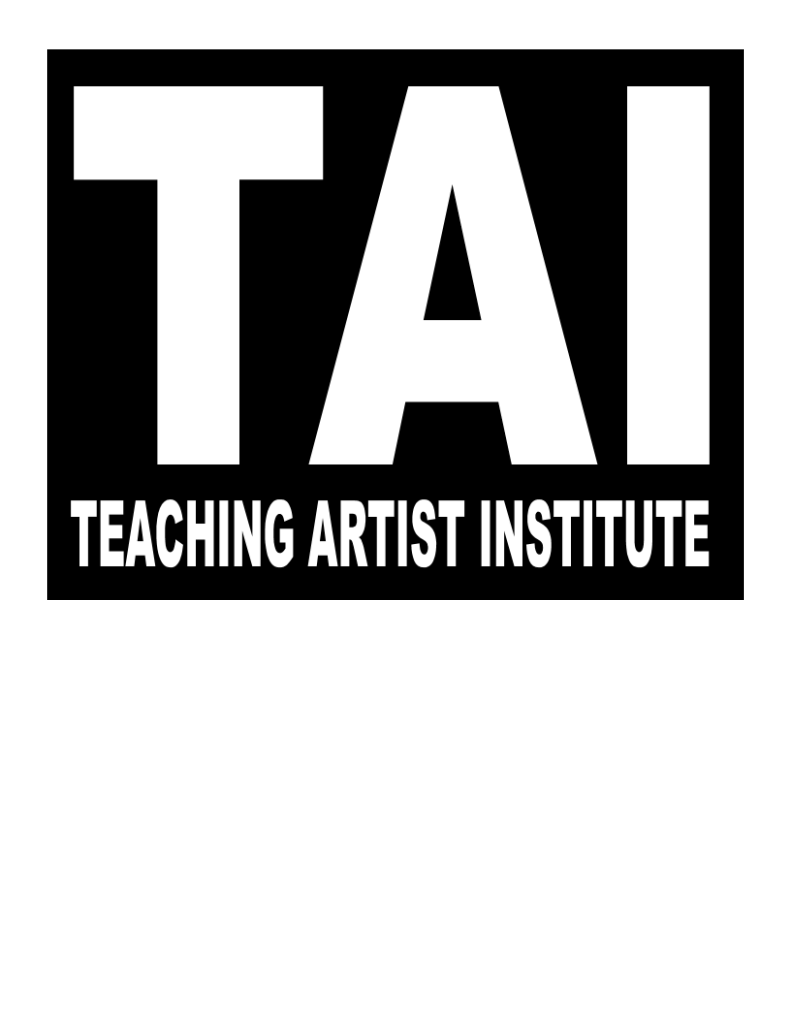 In December of 2015, the Teaching Artist Institute was launched with a Retreat that was held at Coppin State University.  Artists and activists from Maryland and across the United States met for the two-day session that featured workshops, discussions, demonstrations and video links with artists in Nigeria.  With connections throughout the Afrikan Diaspora, the Teaching Artist Institute and Soul-Fusion Teaching Artist Kim Poole are poised to make their contribution and leave their mark on the global effort to bring healing, knowledge and uplift to Afrikan people and to the world at large.  For Ms. Kim Poole and her groundbreaking Teaching Artist Institute, the sky truly is the limit.
SRDC-Maryland Organizing Committee
State Facilitator
Organizing Committee Members :
Sis. Kim Poole, Soul-Fusion Teaching Artist 
Council of Elders:
Nana Ohema Njingha Nyamekye
2011 Accomplishments:
–  Hosted 2011 SRDC National Conference in Baltimore, Maryland on August 19-21.  Conference Theme: Bringing Ma'at to The Community.  Special Guest on Saturday, August 20: Her Excellency Ambassador Amina Salum Ali, African Union Ambassador to the United States.
2012 Accomplishments:
– Contributions to the 2012 SRDC National Summit in Nashville, Tennessee.  Facilitated Roles and Responsibilities Workshop.
– Participated in Pan-Afrikan Liberation Movement's (PLM) Kwanzaa Program for the third consecutive year.
– Became a contributing organizational member of the Working, Organizing, Making A Nation (WOMAN) Coalition, a Pan-Afrikan "organization of organizations" in the Greater Baltimore area designed around establishing a financial platform got Pan-Afrikan organizations to operate and accomplish their various missions in the Community.
– Held Preliminary Town Hall Meeting in November 2012 in preparation for February 2013 Election Town Hall for the establishment of Representatives (King Obadele Teasdell and Tafari Melisizwe) for the 2013-2015 session.
2013 Accomplishments:
–  Made initial overtures to Pan-Afrikan Organizations in the Baltimore, Maryland – Washington, DC area, with an eye toward fostering the development of Cooperative Coalitions.
–  Completed a Series of Informational Video Presentations to better acquaint SRDC Facilitators, Representatives and Elders with their responsibilities.  These Presentations included: Iwa Pele, a System of Developing Responsible Adults based on Yoruba Principles of the Spirit of Good Character; The SRDC Facilitator and the Community Town Hall, a primer on the duties of the SRDC State Facilitator and the conduct of the Pan-Afrikan Community Town Hall Meeting; two installments of The Ma'at Minute, brief explanations of the Principles of Ma'at, focusing on the Principles of Truth and Justice; This Is Who We Are, an introduction to the Mission of SRDC. –  Attended 2013 SRDC Summit in Los Angeles, California.
–  Began outreach to two Continental African Organizations in the Washington, DC area (CASLIGHT and PLAD).  Participated in CASLIGHT's Tribute to New Ancestor Nelson Mandela on December 22, including production of a 20-minute automated audio-visual presentation in tribute to Honored Ancestor "Madiba".
– Began attending Congressional hearings and meetings pertaining to Afrika, including sessions dealing with the Electrify Africa Act and the 2013 Africa Braintrust held every September by Congressmember Karen Bass (D-CA), Ranking Member of the Africa Subcommittee of the House Foreign Affairs Committee.
2014-2016 Projects:
–  Establishing connections with the Continental African Community
–  Assisting in re-invigorating SRDC State Organizations
– Continued attendance at Congressional hearings and meetings pertaining to Afrika, including sessions dealing with the Central African Republic and its struggle with the Seleka, the Boko Haram crisis in Nigeria and the 2013 Africa Braintrust held every September by Congressmember Karen Bass (D-CA), Ranking Member of the Africa Subcommittee of the House Foreign Affairs Committee.  Reports from these sessions can be read on the companion Web Site KUUMBAReport Online (http://kuumbareport.com).
– Participated in 2014 SRDC National Summit Meeting in Los Angeles, California, toward re-establishing and re-invigorating the central SRDC Mission of Organizing The Diaspora.