TENNESSEE
Facilitator

Ms. Gloria Conley
Organizing Committee/Community Council
Dr. Lewella Grimes (Memphis)
Sis. Lolita Slay (Nashville-Chattanooga)
Sis. OlugBola GubaSavi (Nashville-Memphis)
Bro. Michael Jackson (Nashville)
Community Council of Elders
Ms. Phyllis Smith
Mr. William Young
Ms. Willa Doss
Dr. Lewella Grimes (Memphis)

Representatives
To Be Determined; Tennessee Town Halls Currently In Progress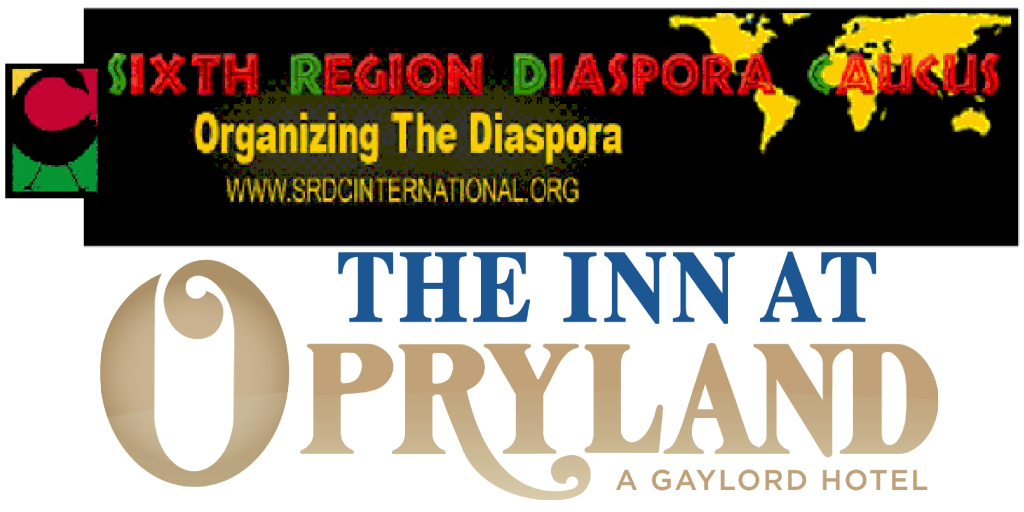 BRINGING AWARENESS THROUGH SOCIAL, CULTURAL AND ECONOMIC DEVELOPMENT WITHIN THE BLACK COMMUNITY
The 2017 National Summit of the Sixth Region Diaspora Caucus (SRDC) will be held at the Inn at Opryland in Nashville, Tennessee on October 20-21.  The theme for the 2017 Summit is "SRDC of Tennessee: Bringing Awareness Through Social, Cultural and Economic Development Within the Black Community".
The annual Summit provides an opportunity for state SRDC organizations to come together to catch up on each other's progress in organizing Afrikan Diasporans on a state-to-state level, share ideas, and collectively determine the organization's plans and priorities toward establishing a global voice for the grassroots Pan-Afrikan Diaspora.
SRDC-Tennessee Facilitator Gloria Conley is preparing a rich weekend to include local educators, organizers and speakers from the Afrikan-Descendant community in Tennessee, as well as cultural events that will highlight the influence of people of Afrikan descent to the quality of life for Tennessee communities.  She has assembled a core team of Elders and local community activists and will hold several Pan-Afrikan Town Hall Meetings, in accordance with SRDC's core mission, to help organize the Afrikan-Descendant community in Tennessee as well as to prepare for the October Summit.  The Tennessee SRDC organization is working on several projects and proposals in coordination with local spiritual leaders as well as economic initiatives to improve cooperation among Black Tennesseans and our Brothers and Sisters in West Afrika and throughout the Diaspora.  We look forward to an exciting and enlightening Summit in Nashville in November, and we will announce important developments as preparations for the Summit continue.
For more information on the Tennessee SRDC organization, contact Ms. Gloria Conley at (615) 939-9759 or by email at estherinstitute!gmail.com.  To register for the Conference, visit https://form.jotform.com/42128382343148.  To reserve hotel rooms, visit https://form.jotform.com/60469203284152.